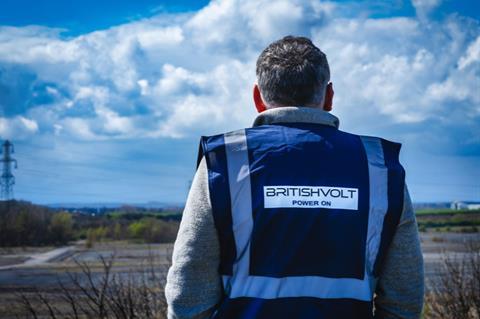 A consortium of seven UK-based organisations, including battery manufacturer Britishvolt, has signed a memorandum of understanding to combine ambitions to develop world-leading prototype solid-state battery technology for electric vehicles.
Solid-state batteries are said to offer significant potential advantages over conventional lithium-ion batteries and the collaboration aims to produce cells using scalable manufacturing techniques.
The consortium comprises:
Faraday Institution – the UK's independent institute for electrochemical energy storage research, which has led the consortium's formation and will lead its development;
Britishvolt – the UK-based Gigaplant developer, with a site in NE England.
E+R (Emerson & Renwick) – a designer of manufacturing equipment;
Johnson Matthey – a developer of sustainable technologies and battery materials business;
Oxford University – leads the Faraday Institution's solid-state battery project (SOLBAT) and provides the necessary scientific understanding to the consortium;
UK Battery Industrialisation Centre – a battery manufacturing development facility to enable UK battery manufacturing scale-up and facilitate upskilling in the battery sector; and
WMG, University of Warwick – a specialist in battery R&D and initial scale-up capability, as well as academic and apprenticeship skills development.
The preliminary design for a prototyping facility has been developed. Sources of funding are currently being sought.
Minister for investment Lord Grimstone commented: "Collaboration between industry, government and our world-leading academic institutions is putting the UK at the forefront of global efforts to develop innovative automotive technologies, such as solid-state batteries.
"It is the work of our internationally-renowned research and development base, like those brought together by this consortium, that will give us the tools needed to forge a strong and sustainable future for the automotive sector and increase our contribution to combatting climate change."
Professor Pam Thomas, CEO of Faraday Institution, added: "I am delighted to be able to announce the formation of this unique consortium for the advancement of solid-state battery prototyping that includes leading UK-based organisations at many stages in the value chain, Our leadership in this venture signals a move towards a role that the Faraday Institution will increasingly play as a trusted convener of significant partnerships between UK industry and academia as a route to commercialise breakthrough science emerging from our research programmes to maximise UK economic value."
Orral Nadjari, founder and CEO of Britishvolt, said: "Solid-state is the holy grail of battery solutions. Solid-state batteries have the potential to increase energy density significantly over battery technology available today and could dramatically, and positively, change the world of electric vehicles. Britishvolt will be at the forefront of commercialising this step change over the coming years. This collaboration, which includes major global industrial leaders such as Johnson Matthey and academic leadership from University of Oxford, underscores another key objective in our technology roadmap – home grown intellectual property."