To remain even remotely competitive at the pump is a tough job, says Top 50 Indie boss Darren Briggs, CEO of Ascona Group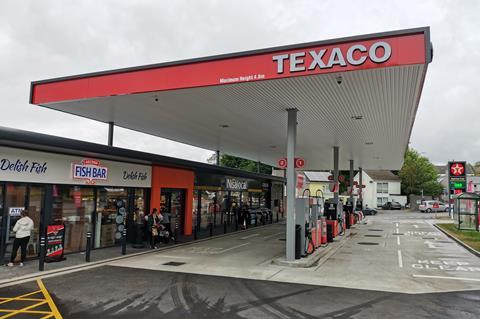 Growing up, from a very early age, my father drilled into me a key business principle: the majority of successful decisions are all about timing. As true in life as it is in business.
So, what does this have to do with petrol retailing and forecourts?
This year, the world has seen unprecedented increases in the cost of crude oil and refined products - both petrol and diesel.
In the last week alone, the wholesale commodity price of petrol has risen by over 10p per litre and diesel by 6p per litre. This week diesel has risen a further 8p per litre while petrol has slightly dropped by just under a penny per litre.
Regrettably, we are heading towards £2 per litre for diesel by the end of the week.
So, who is making the money?
It's not the independent fuel retailer. Independent fuel retailers are struggling to maintain net fuel margins - between 7p to 9p per litre. Our fuel pricing team constantly monitors the market and reviews our pricing as often as four times per day, per site, to ensure that we secure the best possible deal for our customers. However, in a fast-rising market, it is impossible to remain competitive with the supermarkets. In fact, matching the supermarkets in today's market would be financial suicide (on both grades of petrol and diesel). The independent retailer would be losing money and if "we" can't remain competitive we lose fuel volume, customer footfall, retail sales, revenue and ultimately the profit that pays our staff wages and the other costs involved in running our forecourts. A typical forecourt costs over £20,000 a month to run. It's becoming a perfect storm!
The majority of big supermarkets buy their petrol and diesel on a three-weekly lag, which means the petrol and diesel they are retailing today have been bought at a cost price generated over three weeks ago. In a fast-rising market, supermarkets have a huge competitive advantage over the independent fuel retailer where around 75% or so buy their petrol and diesel on a previous week lag - not a three-weekly lag.
This is the main reason why the independent retailers cannot compete with supermarkets in a fast-rising market - and are not profiteering. I've lost count this week of how many social media posts I've seen pointing the finger at the (independent) fuel retailers.
This brings us to the recent announcements by Boris Johnson and Kwasi Kwarteng, stating that fuel retailers are profiteering from the high fuel prices and not passing on the 5ppl reduction in fuel duty.
Unfortunately, the 5ppl reduction was wiped out within a few days as the wholesale commodity price for petrol and diesel increased by over 5p per litre. Do the maths, Boris!
I do worry sometimes about the lack of intelligence within our government, which makes sweeping statements without actually consulting the industry to understand the mechanics and economics of downstream fuel supply agreements. I have personally offered to meet Kwasi Kwarteng to help him understand the nature of the fuel markets, and the challenges businesses like Ascona face in such a volatile market. Perhaps it is convenient for the Government to have a scapegoat.
The 5p per litre reduction in fuel duty was a drop in the ocean. Germany reduced their fuel duty by 25p per litre and Netherlands and Spain by 17p per litre. We need a further temporary reduction of 20p per litre.
So who is making the money? The Sunday Times reports that the oil giants have made a fortune from the war in Ukraine. They reported profits of $93 billion (£76 billion) in the first quarter of 2022. Shell alone made profits of $9 billion, three times the equivalent last year.
BP's chief financial officer told investors we have "more cash than we know what to do with it" as a result of rising crude oil prices and high refining margins.
Furthermore, an analysis of sales and pricing data reported again in The Sunday Times today suggests the government is "raking in about £77 million a day" in both duty and VAT compared to £72 million a day, before Russia invaded Ukraine.
You have to ask who is really profiteering? Big Oil - and the UK Government. Not the retailers.
In conclusion, returning to my father's original principle - petrol retailing is all about timing - the timing of fuel load deliveries, the timing of wholesale price changes, the timing at prices changes at the pumps and ultimately the timing of meaningful and effective government policy which, as yet, remains to be seen.
Darren Briggs is the CEO of Ascona Group with over 25 years experience in the sector. Ascona operates over 60 sites across the UK, retailing over 150m litres of fuel per year.
‍