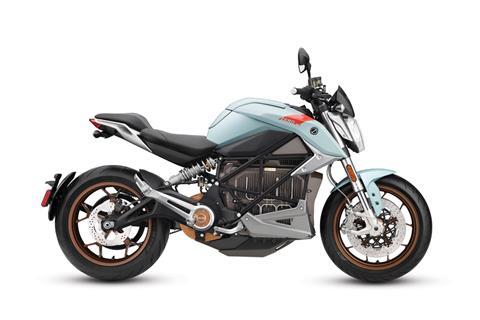 The government has marked the first anniversary of its transport decarbonisation plan by unveiling proposals to phase out the sale of new fossil-fuelled motorbikes and mopeds by 2035, or even earlier for some vehicles.
In a consultation that ends on September 21 it has proposed ending sales of non-zero-emission L-category vehicles sales by 2035, and 2030 for other specified vehicles.
L-category vehicles are a classification of light weight vehicles (PLVs) with two, three or four wheels separated into seven groups. The groups are based on weight, power output, number of wheels and seating layout. L-category vehicles include mopeds and motorcycles and also includes motor tricycles, quad bikes and quadricycles.
L-category vehicles make up around 3.3% of licensed vehicles in the UK and are responsible for just 0.4% of transport's greenhouse gas (GHG) emissions.
In her foreword to the consultation document, transport minister Trudy Harrison said: "Zero-emission L-category vehicles are now hitting the market in increasing numbers. These vehicles have a wide range of uses – whether that's to bring deliveries to your door in minutes; to travel the open roads on longer leisure trips; or to open up a whole range of educational and employment opportunities to those in the most disadvantaged communities. I am determined to further develop the electric capability of the UK's iconic motorcycle industry which will open up the opportunity for new skilled manufacturing jobs across the UK.
Phase out dates have already been set for other non-zero-emission road vehicles with a ban on sales of new cars and vans running solely on petrol or diesel in 2030, new hybrid cars and vans and non-zero emission HGVs under 27 tons from 2035, and all new non-zero-emission road vehicles from 2040.