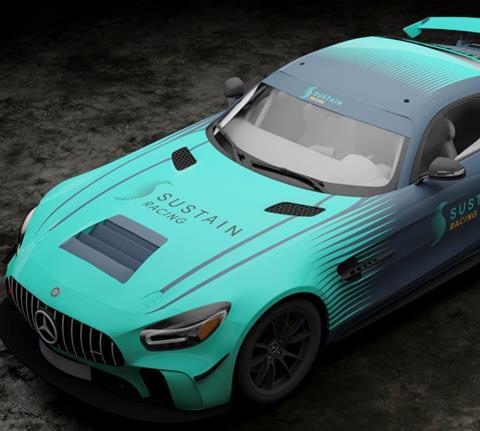 Bespoke fuel specialist Coryton's ethos that sustainable fuels have a big role to play in our future has been cemented with the launch of a new range of Sustain Racing fuels for motorsport.
Coryton says Sustain Racing offers the industry access to sustainable motorsport fuels that are commercially available, as well as the possibility of tailor-made mixtures. The products reduce CO2 emissions compared to traditional fossil fuels, making a significant contribution to net zero initiatives
Coryton has already had a number of successes in motorsport, partnering with Prodrive at the Dakar Rally in 2022 and 2023, as well the recent FIA World Rally Raid Championships.
David Richardson, director of business development at Coryton, said: "We have been working within the industry for many years and believe that sustainable fuels have a big impact role in the future of motorsports and the automotive industry in general. The internal combustion engine will be with us for many years to come, so we should do everything we can now to reduce the carbon emissions of these vehicles.
"Formula 1's switch to 100% sustainable fuels from 2026 will mean that sustainable fuels in motorsport will receive more and more attention. It is important that these fuels are backed by expertise and rigorous testing and can prove that they are just as good – if not better – than fossil fuels.
"Our second place at the Dakar 2022 showed that with Sustain Racing there is no loss of performance. If four cars can save 85 tons of carbon by using our fuels – imagine what an entire racing series can do!"
The company uses second-generation biofuels obtained from agricultural sources. It claims to have the most advanced mixing plant for specialty fuels in Europe, producing over 4,000 unique blends each year for manufacturers such as Mercedes, Volkswagen, Volvo, Renault and Jaguar.
The launch of Sustain Racing follows the introduction of Sustain Classic for classic cars in the summer.