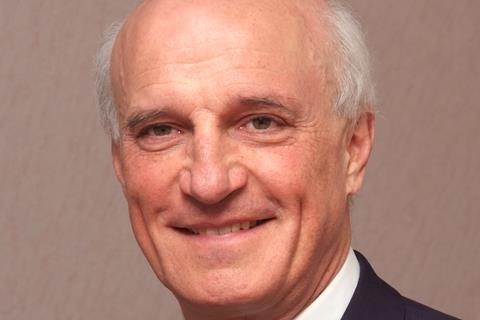 Car wash operators should consider installing water recycling systems, according to Alexander Russell, consultant for the Car Wash Association, which encourages best practice in car washing.
"This not only makes economic sense in terms of lower water consumption (with possible savings of up to 95% by the latest equipment) but is also environmentally responsible. Whereas operators of automated car and truck washes (and the best-run hand car washes) are increasingly adopting this method, the worst offenders are non-compliant hand car washes that almost universally fail to recycle any of their hefty water consumption.
"An environmentally unregulated hand car wash will use 300 to 360 litres of water per wash through two high-pressure lances operating simultaneously for about 10 minutes per wash. Sluicing down of wash pads to clear sediment deposits from under the operators' feet will add substantially to this consumption."
He said water scarcity warnings now appear almost every week in the media worldwide: "BlackRock, Inc, the global investment management giant, has recently argued that investors are overlooking the risk of water scarcity and the impact it could have on their investment portfolios over the next 10 years. Companies in water-stressed locations may need to spend more to source water, raise their water efficiency and meet more stringent environmental regulations. The CEO of Anglian Water, the largest water and sewerage company in the UK, warned at the Waterwise annual conference in July that water scarcity over the next 25 years is about to become a reality. To add to these concerns, the Committee for Climate Change that provides independent advice to Government on building a low-carbon economy and preparing for climate change, warned in its July report that most companies are not even planning for a 1.5C temperature rise. To compound these fears, the July 2020 Public Accounts Committee report suggests that the risk is even greater and that the UK will run out of water in the next 10 years."
In his regular column for Forecourt Trader, Russell stressed that water recycling equipment costs have fallen considerably making this a viable investment when measured against the savings in water and sewerage charges.
"On average, the cost in the UK for one cu m (1000 litres) of water is £1.91; without a Trade Effluent agreement, sewerage costs can almost double this to about £3.50. A typical hand car wash washing 50-100 cars per day will consume around 17.5 - 35.0 cu m of water at a daily cost of around £60 - £120 (£20,000 - £40,000 pa). When compared to the £8,000 - £10,000 cost of a basic water recycling plant on an existing wash bay that re-uses 95% of the water (90% for jet washes) the viability of recycling becomes self-explanatory.
"No wonder so many non-compliant hand car washes simply allow their chemical-laden effluent to discharge illegally - and at 'no cost' - into surface water drains, thereby causing untold environmental damage."