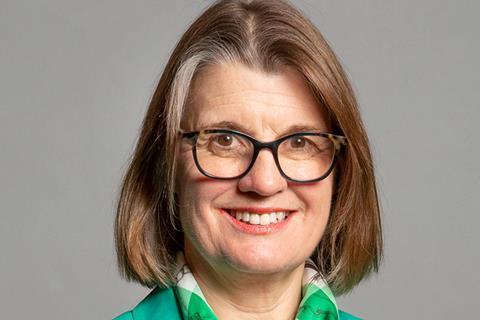 The government is planning to end the monopoly on electric car charging at motorway services and will legislate to ensure charging points are reliable and can be accessed by anyone with a contactless card, according to Electrifying.com.
Ecotricity has the contract to provide charging provision along the motorway network, but in an interview with Electrifying.com transport minister Rachel Maclean pledged changes would be made.
She told the website there would be at least six chargers with a capacity of 150kW or above at every motorway service area by 2023 and that nearly £1bn was available to upgrade connections at motorway service stations. There would also be legal powers to ensure they were reliable and accessible.
The chargers would be available to anyone with a contactless payment card and would be in addition to Tesla units which are already installed at most service stations. Larger sites will have up to 12 points providing speeds of up to 350kW.
RAC spokesman Rod Dennis commented: "This is extremely welcome news as charging electric cars at motorway service areas needs to fast, reliable and easy to pay for so drivers can make longer journeys with the minimum of fuss. It should also go a long way towards showing would-be EV drivers that 'range anxiety' is a thing of the past, further speeding up the switch to electric.
"Nothing is more frustrating to an electric car driver than the sight of an out-of-order charge point, so the fact that there will be a commitment to having chargers 'in service' will make a big difference. The promise of clear pricing is also important as drivers are used to knowing what they'd be paying before filling up thanks to petrol price 'totems' on forecourts."