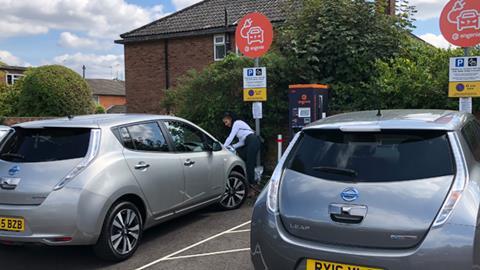 The electric vehicle (EV) charging network Engenie, has announced that it has begun the internal process of re-naming to Osprey as it gears up for rapid expansion.
"We are at a tipping point. Pure EV sales are up over 130% year-on-year, nearly 75% of car buyers are considering an EV as their next vehicle, and buying a new petrol, diesel or even hybrid car will be impossible in 15 years' time, said Ian Johnston, the CEO of Engenie. As the market grows, the government incentives needs of EV drivers are significantly shifting. Drivers will not be tolerant of fragmented and difficult to use public charging infrastructure.
"The needs of the mass market customer have been at the heart of our company ethos from day one. We provide rapid and renewable charging points which are compatible with every EV on the market today and are operated by nothing more complicated than a contactless bank card. As EV ownership skyrockets during the UK's post-Covid green recovery, we want these USPs to stand out with a memorable and unique name – Osprey – which is easily identifiable to all UK drivers."
"We are at an inflection point – not just as a company but as an industry. Osprey – which evokes feelings of power, speed and clean air – provides a straightforward, recognisable name which encapsulates our long-held values of simple, open-access charging as we become the user-focussed network of choice."
The company recently recruited James Wehner, former global product director at McDonald's. He is responsible for delivering a number of initiatives at the company which includes developing and implementing new technology, systems and software that aim to offer drivers more personalisation and choice when charging their EV. This includes smart screens, similar to the digital self-service kiosks he introduced at McDonald's, and a user-focused smart phone app.
The renaming process will not be completed until the Autumn, when drivers can expect to see the new name and logo on chargepoints. From now until Autumn, the company will continue to operate as Engeni