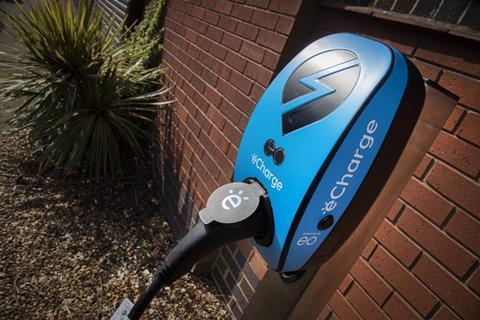 Plans to install at least 50,000 EV chargers by 2030 have been unveiled by eEnergy, a digital energy services company.
The company said it aimed to create the UK's largest public sector charging network, with an initial focus on the education sector.
It has signed an exclusive agreement with EV charging solutions company EO Charging, to deliver mass EV charging for the UK education sector.
According to eEnergy, with more than 600,000 teachers combined with the 225,000 staff and 2.66 million students, the education sector represents a significant underserved market to help accelerate the UK's transition to low carbon transport.
According to eEnergy, the first 200 installations with EO will be completed in April 2022 and at least 2,000 chargers will be installed within the first 12 months.
It also said it expects to sign additional partnership agreements this year as it accelerates its EV rollout plans.
Installing EV chargers is not a viable option for many schools and public sector organisations, according to eEnergy, but by offering longer-term, fully serviced performance contracts, eCharge customers can install EV charging without upfront investment.
It added that the service will also offer new revenue opportunities, with schools and other organisations able to monetise their EV charging facilities by making them available to local communities or providing charging in place of parking fees.
Harvey Sinclair, CEO, eEnergy said: "The government has rightly set ambitious net zero targets, and electric vehicles will play a fundamental role. However, ensuring everyone has access to reliable charging, especially for those who cannot plug in at home, poses considerable challenges. Like many employers, schools face a growing demand for EV chargers just as energy costs reach record highs. Our ambitious rollout will make life easier for teachers and other drivers by offering an affordable and accessible alternative.
"By pairing workplace chargers with energy-saving technologies and clean energy procurement, everything from lighting to commuting can be powered using 100% fossil-free energy, cutting energy costs, and creating new revenue opportunities for the public sector."
Charlie Jardine, Founder and CEO, EO Charging said: "Our partnership with eEnergy ensures critical net zero infrastructure can be widely adopted by the public sector as well as businesses, making EVs accessible to more people throughout the UK. Together we have built a compelling solution for those who are looking to install EV chargers as part of their broader net zero strategy."
eEnergy said it expects to install up to 20 chargers per school or workplace, making a significant contribution towards the Government's 2030 target of 145,000 extra charge points in the UK. It already provides energy services to over 600 schools and 2,000 other workplaces across the UK.