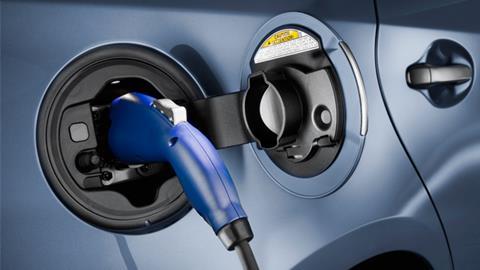 Electric vehicle drivers in the East of England sit in longer queues and must charge their vehicles at slower speeds than the rest of the country, according to new findings from the Electrical Contractors' Association (ECA).
Fewer than 1 in 10 councils (8%) reached their targets to install new fast EV public charge points (22kw or above) in 2022, and for the majority (80%) of East of England councils, the most common charging speed is still 7kw or slower.
The data, gathered as part of a Freedom of Information request by ECA, also revealed that fewer than half of local councils in the East of England operate their own public EV charging points. When quizzed on the possibility of installing new chargers in future, more than half (52%) said that energy network constraints in the region would prevent them from doing so.
Sean Gilvey, managing director at ECA member firm Impact Renewable Energy in Norfolk, said: "In the last few years, we have seen momentum gathering behind electric vehicles and demand for public charging points. But we have now reached a stage where people don't have anywhere to charge their cars, and if they do, they face prohibitively long queues and waiting times.
"The East's infrastructure has fallen out of step with demand, and the public's enthusiasm for electric cars is now, sadly, declining.
"As a business we saw a sharp increase in demand for EV charge points around 2020 and 2021, but in the last year or so, this has dramatically reduced."
Luke Osborne, ECA's energy and emerging technologies solutions advisor, said: "More than 8,700 EV charge points were installed in 2022, bringing the UK total up to 37,000. But this is simply not fast enough to keep up with demand, let alone Government's target of 300,000 charge points by 2030.
"Right now, there are an average of 30 electric vehicles to every charge point in the UK. We must act fast to reduce this disparity and make it as easy to charge an EV as it is to fill up on petrol or diesel.
"With time running out until the sale of new petrol and diesel cars are banned, we desperately need joined-up policy from central government that is passed down to local authorities, and then to the electrotechnical and engineering services businesses who will be collectively upgrading the nation's infrastructure and making Britain Net Zero-ready."
ECA's research also found that the number of local authorities actively investing in public on-street charging points was growing steadily, but patchily, because of different approaches and levels of funding form central government.