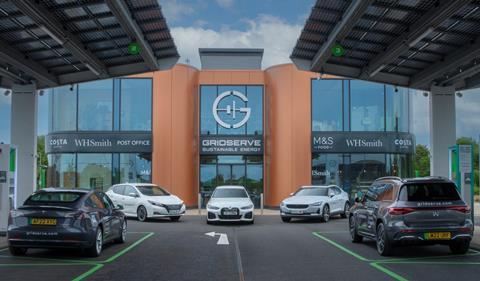 An event to promote use of electric vehicles has been muted after the death of Queen Elizabeth, and a protest that could have affected forecourts in London has been postponed.
September 9 this year was selected as the third annual World EV Day and EV owners were encouraged to arrange meet-ups to link-up with other EV owners in their area, and to encourage people who are thinking of going electric.
However, a message for the event posted on its website by the founder Ade Thomas stated: "World EV Day is a global campaign with localised activity around the world. That is what makes this campaign so powerful: it is created by communities, globally. Much of this messaging will go out from those communities.
"World EV Day, itself, is based in the UK. As such, out of respect for the sad passing of Her Majesty the Queen, we will postpone all communications from us, and from our partners, until a more appropriate time."
Gridserve had offered to host meet-ups at six of its biggest locations but these were cancelled.
In London, a major protest by Extinction Rebellion which was scheduled for this weekend has also been postponed.
It has been planning a major Festival of Resistance for several months, starting on Saturday September 10, but in a statement it said: "The Rebellion Planning team, and other groups involved, have made the difficult decision to postpone the Festival of Resistance this weekend in London until further notice.
"It was felt that the risks to our mobilisation efforts outweigh the desire to continue, and occupying a Royal Park at this time would not be practical."