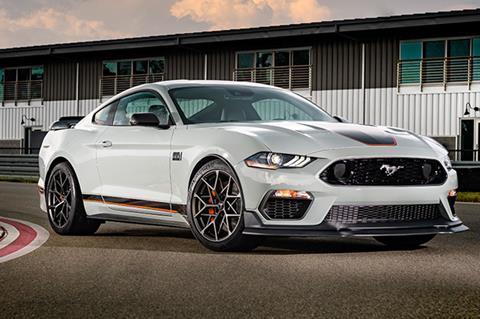 Ford in Europe has revealed it intends to transform its business, to respond to the growing field of electric vehicle competitors entering the market.
"We are completely reinventing the Ford brand in Europe. Unapologetically American, outstanding design and connected services that will differentiate Ford and delight our customers in Europe", said Martin Sander, general manager of Ford Model e in Europe. "We are ready to compete and win in Europe. Our first European-built electric passenger vehicle is being introduced this spring and will surely turn heads."
The company said the plans involved cutting 3,800 jobs, including 1,300 in the UK, and Sander explained: "Paving the way to a sustainably profitable future for Ford in Europe requires broad-based actions and changes in the way we develop, build, and sell Ford vehicles. This will impact the organisational structure, talent, and skills we will need in the future."
By 2025, Ford plans to resize its European engineering footprint, resulting in 2,800 fewer jobs. These changes are driven by the transition to fully electric powertrains and reduced vehicle complexity. Ford will maintain an engineering organisation of approximately 3,400 roles in Europe, focused on vehicle design and development, as well as the creation of connected services.
"These are difficult decisions, not taken lightly. We recognize the uncertainty it creates for our team, and I assure them we will be offering them our full support in the months ahead. We will engage in consultations with our social partners so we can move forward together on building a thriving future for our business in Europe," Sander said.
Ford in Europe said it would continue to invest in the design and development of electric passenger vehicles, while at the same time targeting carbon neutrality across its European facilities, logistics and key suppliers by 2035.