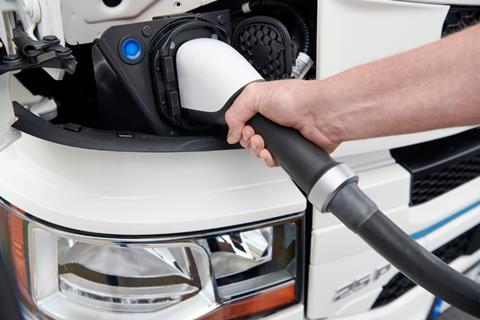 A two-year extension to the grant system for purchases of plug-in vans and trucks has been announced by the government to support its strategy to decarbonise transport.
The grants were introduced in 2012, and in 2021 the government said they would continue until at least April 2023.
According to the Department for Transport, industry figures last year showed the UK had the highest number of plug-in electric vans sold in Europe, and there were around four times as many grant applications compared to 2020.
Grants have supported the purchase of more than 26,000 electric vans and heavy goods vehicles (HGVs) across the UK since the programme launched in 2012. 
Transport minister Trudy Harrison said: "When it comes to clean business, this government means business. We are backing a generation of green growth for our thriving fleet sector."
"As demand for electric vehicles continues to grow at speed, this extension to our grant scheme will allow tens of thousands more vans to be purchased, transporting goods in a way which is kinder to our environment. This will support our vital, ongoing work to clean up our air in towns and cities right across the country and build back greener.
As well as the extension to grant schemes, the government has also announced it will continue to allow drivers holding standard car driving licences to drive electric goods vans at a higher weight limit, up to 4.25 tonnes (compared to a 3.5-tonne limit for diesel vans).
This takes into account the additional weight of electric vehicle batteries and makes it easier for businesses and drivers to make the switch.
SMMT chief executive Mike Hawes said: "Extending the plug-in van grant is welcome as it will encourage more operators to make the switch to electric vehicles over the next three years. Furthermore, the confirmation of the continuation of the current licensing regulations will make it easier to recruit drivers for the heaviest electric vans.
"While the van market saw record electric uptake last year, it remains some distance behind cars, with battery electric vans making up just 3.6% of new registrations. The speed of uptake must be increased, therefore, which requires attractive incentives and significant investment in EV charge points especially those that meet the specific needs of commercial vehicles in every region of the UK."