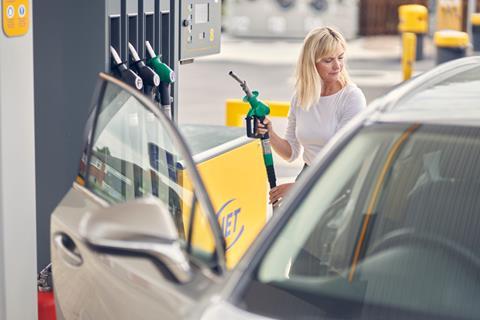 To mark International Women's Day Jet has released research it has carried out into the key determining factors for women drivers when choosing which service station to visit.
The research, conducted online among 1,000 women drivers, found that the top three factors were competitive pricing (51%), a good looking/well-presented site (50%) and clean, functioning toilets (44%).
It also found that 41% cited "speed and convenience" as an important factor with "safety/safe-environment" taking 39% of the votes with just over one-third of women drivers (37%) naming "pay at the pump facilities" as an important decision-making factor.
"As our programme of re-imaging/refurbing sites across the UK comes to an end - it is gratifying to know that many of the improvements and upgrades made have been identified as being important to women when it comes to service station choice," said Áine Corkery, manager, brand, UK Marketing, Phillips 66. "We aim to provide a safe, well-lit, cared-for environment with an emphasis on great service designed to get customers back on the road quickly and safely."
The top 10 factors as identified by UK's women drivers also included: pump/fuel availability (29%), efficient service (24%), good, clear signage (23%) and great coffee (19%).
The Top 10 factors for choosing a service station as voted for by UK women drivers were:
1 Competitive pricing
2 Looks good – clean and cared for
3 Good, clean toilet facilities
4 Speed/convenience – want to get back on the road quickly and safely
5 Safe environment – good forecourt lighting
6 Pay at the pump option
7 All pumps available/choice of fuels
8 Friendly, efficient service
9 Clear, easy to understand signage
10 Good coffee