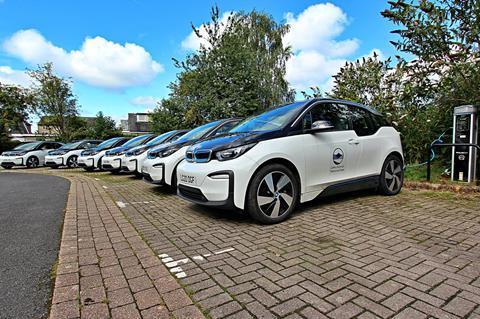 The ­­Lake District National Park Authority (LDNPA) has installed charging infrastructure across its sites to support its electrification plans.
Chargepoint specialists Rolec and electrical engineers AMP EV were appointed to install a range of AC fast and DC rapid charging points across LDNPA locations.
The deployment of electric vehicle charging points is one of LDNPA's low carbon projects to promote a cleaner and more sustainable environment across the Lake District. To support this it has introduced BMW i3s to ensure its fleet emits zero emissions.
LDNPA appointed AMP EV to install Rolec's range of AC fast and DC rapid chargers (the UFC 200 and the Quantum:EV), together with a back office management system that enables LDNPA to open up its charging network to the general public. LDNPA now benefits from a total of 28 EV charging points, allowing fleet drivers and EV driving visitors to recharge seamlessly.
Emma Moody, lead strategy advisor for recreational & sustainable transport at LDNPA said: "We are showcasing what can be done in terms of travelling more sustainably and are leading by example by using electric vehicles for our staff to get out and about in the Lake District.
"We ask visitors to travel to and around the Lake District in a more environmentally friendly way, and this improved network of charging points throughout the park makes travelling by electric vehicle easier and more convenient."
Frankie Mellon, head of EV charging at Rolec said: "The LDNPA is a popular destination for UK and worldwide residents, so to see that the authority is placing an emphasis on electrification and charging infrastructure is indeed encouraging. We are delighted to have worked with AMP EV to deliver this exciting project, allowing LDNPA's fleet drivers and visitors to recharge their vehicle across their multiple sites."
Alasdair Croft, managing director at AMP EV said: "AMP EV were delighted to be chosen to deliver this project on behalf of The Lake District National Park Authority. It was our pleasure to work with their various teams and be a part of their carbon saving strategies. Charging infrastructure is the key element of the future in sustainable transport."