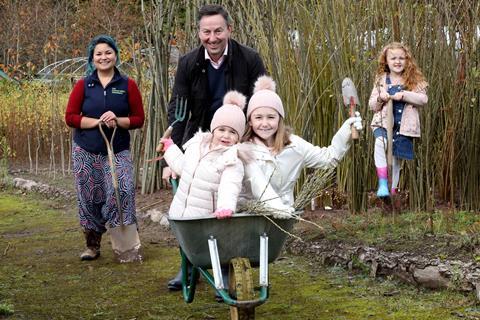 The Maxol Group has announced a carbon emissions off-setting programme that aims to support a number of green initiatives both at home and globally, including the planting of 10,000 trees across the island of Ireland, local community projects and global projects designed to offset carbon emissions, including fuel emissions.
The programme is being launched to help balance out the environmental impact of Maxol's new Premium fuel range that is being rolled out across its network. The company claims Maxol Premium is a better fuel option for the environment with fewer pollutants and contains a deposit control additive that reduces build up in the engine, while improving power and acceleration.
Launched in conjunction with international sustainability company GreenPrint, the programme is the next step in the forecourt retailer's journey towards reducing its carbon footprint.
Maxol is telling customers that for every litre of premium fuel they buy at Maxol, the company calculates their carbon emissions and offsets them at 100% through investments in certified carbon offset projects around the world and local environmental initiatives across the island of Ireland. In addition to this, 10,000 trees will be planted in Ireland over the next two years in collaboration with Trees on the Land Initiative.
Brian Donaldson, CEO, The Maxol Group said: "Environmental issues have never been so pertinent and all of our green initiatives, including the recent launch of bright energy, are part of our group's journey towards a more environmentally sustainable company. The transition will not happen overnight, but we are taking important steps to get there.
"Maxol Premium is currently our best fuel option in terms of sustainability. We're not saying that the greener option is carbon free, but it is more environmentally friendly, offers better fuel economy and has fewer pollutants.
"In addition, the green projects we are supporting help to negate, or balance out, the carbon emissions from your tailpipe. Some of the projects such as the wind farm projects will have an immediate impact, some, such as the tree-planting are more long-term, but they are all focussed on reducing our collective carbon footprint."
Pete Davis, CEO of GreenPrint commented, "Sustainability is a journey where small positive actions over time lead to great impact. We are proud to partner with Maxol to bring their Carbon Neutral Programme to the Island of Ireland and help them build a bridge to a more sustainable future."
The latest announcement comes at a time when Maxol is marking its centenary year in Ireland. It follows the launch of bright energy earlier this year by Maxol, in partnership with Evermore Energy. Bright is a 100% green energy company, providing electricity to homes in Ireland and a huge step in the creation of a more sustainable business model for Maxol.