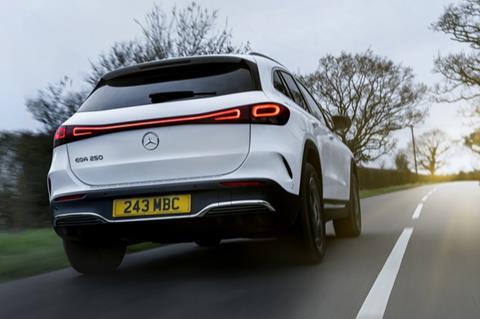 Mercedes-Benz South West and Rolec have formed a partnership to support the acceleration of electric vehicle (EV) adoption in the UK.
In collaboration with EVC South West, one of Rolec's approved installers, Rolec is deploying electric vehicle charging infrastructure across Mercedes-Benz South West's showrooms, LCV centres and service stations.
Locations that will receive Rolec's charging points include Exeter, Plymouth, Taunton and Truro.
Mercedes-Benz South West is also implementing a dedicated 'EV area' combined with the introduction of EV experts to ensure customers can be fully briefed on EVs.
Jake Hudson, business development manager at Rolec Services said: "I'm delighted to announce the partnership between Rolec and Mercedes-Benz South West, and I look forward to seeing the project evolve with EVC South West.
"As Mercedes-Benz begins to launch more and more EV models, this will certainly be an exciting time for the team at Mercedes-Benz South West and their customers. We are thrilled to be a part of that journey in ensuring the showroom, LCV locations and service centres are equipped for its electric vehicles' recharging needs."
Lee Nash, after sales director at Mercedes-Benz South West said: "We want to make the move to electric as simple as can be for our customers and that begins at each of our sites. We're pleased to be working with Rolec Services to enhance the EV presence in our showrooms."