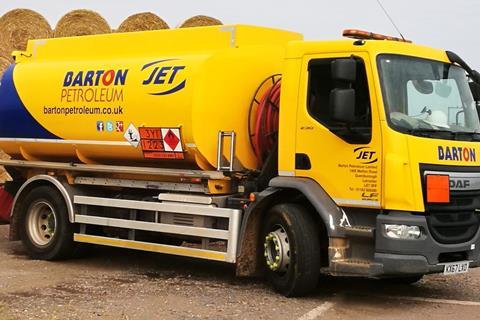 Zemo Partnership's Renewable Fuels Assurance Scheme (RFAS) now has 26 fuel suppliers fully approved under the scheme, representing over 90% of the companies supplying bulk renewable fuels to heavy-duty vehicle and off-highway markets in the UK.
Barton Petroleum, an HVO supplier, has just joined the scheme and other recently approved companies include New Era Fuels, Shell TapUP, Highland Fuels Ltd and biodiesel producer Syntech Biofuel Ltd.
Zemo has also announced that the RFAS is expanding to other regions and will be introduced in the Republic of Ireland this month. Ireland's National Oil Reserves Agency (NORA) has its own RTFO scheme to encourage the supply of sustainable low carbon fuels. Ireland's RTFO has set an E10 (gasoline with 10% bioethanol blend) and B20 (diesel with 20% biodiesel/HVO blend) target to be met by 2030. One of three certificate types (Red, Orange, and Green) is awarded to renewable fuels that satisfy the sustainability and greenhouse gas (GHG) savings criteria, depending on the feedstock used to produce the fuels. Zemo is engaging with biomethane and HVO suppliers in the Republic of Ireland about joining the RFAS.
The RFAS is a voluntary initiative giving heavy-duty vehicles and operators of non-road mobile machinery (NRMM), independent assurance of renewable fuel supply chain traceability. The renewable fuels cover liquid and gaseous biofuels, blends of biofuels and fossil fuel, plus renewable hydrogen. The scheme enables fleet operators to have confidence in the GHG performance of the low carbon fuels they have purchased and the sustainability credentials of renewable fuel feedstocks.
One feature of the scheme is a 'Renewable Fuel Declaration' which operators receive with batches of the renewable fuel purchased. The declaration includes a colour-coded GHG emission savings banding system, similar to energy efficiency labels, encouraging fleet operators to strive to achieve higher savings. A QR code on the Renewable Fuel Declaration enables smart phone users to quickly check the authenticity of the declaration and ensure the renewable fuel supplier is approved under the RFAS.
Zemo estimates that over 1000 companies are deploying RFAS-approved low carbon fuels across the UK, saving an estimated 415,545 tCO2e compared to equivalent B7 diesel.