Robert Halfon MP backs FairFuel UK's campaign to introduce PumpWatch
Howard Cox believes retailers are "being screwed" by fuel wholesalers, just as much as drivers.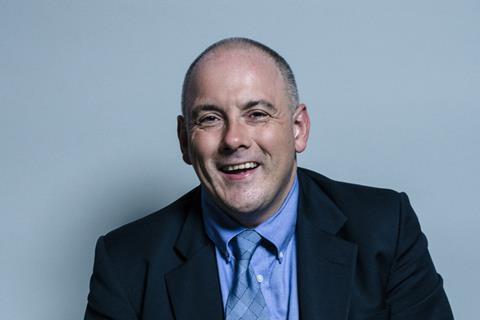 Robert Halfon MP has backed FairFuel UK's campaign to get the Government and the Competition and Markets Authority (CMA) to support UK's hard-pressed drivers, and introduce PumpWatch.
The campaign claims that since the beginning of June, the price of Brent Oil has fallen in Sterling by 19% (in US Dollars by 22%). In the same six-week period there was a 15% fall in the cost of wholesale petrol and a 4% drop in buying bulk diesel. But none of these benefits to the economy and businesses, have been passed onto UK's drivers. Pump prices for petrol have instead, risen by 9% and diesel up 8%.
Robert Halfon MP said: "How on earth can pump prices be rocketing when wholesale and oil costs are plummeting. This perennial plundering of hard-working drivers' pockets has to be stopped. Transport Secretary Grant Shapps must put in place immediately, mine and Howard Cox's long called-for PumpWatch, a proposed independent pump-pricing monitoring body. These greedy oil companies must explain why they continue to fleece low-income families, small businesses and the haulage industry at will."
He said a few garages were now showing what pump prices should be; with a Shell garage in Newton Abbot and a Texaco garage in Manchester displaying petrol prices at 164.9ppl and 169.9ppl respectively.
Howard Cox, founder of the FairFuelUK Campaign said: "The welcome low pump prices at the Newton Abbott Shell garage, show just how corrupt the fuel supply continues to be. For months I've said pump prices are needlessly 20p+ way too high. How can this garage sell petrol 25p below national average price when others keep them so high and off the scale? It is truly stomach-turning the fuel supply chain continue to rip-off motorists wholly unchecked.
"The CMA will show a dereliction of their duty to UK consumers, if from their latest enquiry, they fail to recognise the disgusting blatant chronic opportunistic profiteering, and then do nothing to initiate serious penalties against greedy fuel supply chain businesses not passing big wholesale falls to their forecourts. Ironically retailers are, it seems, being screwed by these businesses, just as much as drivers.
"And above all, the new Prime Minister must introduce a pump pricing watchdog, that MP Robert Halfon and myself have been long calling for. To finally bring fairness, transparency and honesty to the cost of filling up. This independent consumer price protection body, PumpWatch is now even more than essential."
The Road Haulage Association's executive director - policy & public affairs, Rod McKenzie said: "The lack of sensible fuel taxation support, has put unsustainable costs on firms that operate lorries and coaches, and urgent action is needed to save businesses from going bust."