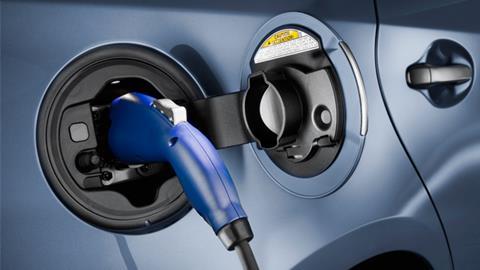 More than six in 10 (64%) UK EV drivers agree that smart charging is key to encouraging further EV adoption, as speed and energy efficiency remains a key factor to improving the charging experience.
These findings form part of the NewMotion EV Driver Survey 2021, which is claimed to be the largest survey of EV drivers in Europe.
The survey also found that more than half (57%) of UK drivers are worried about the lack of available charge points in the near future as EV demand continues to test Europe's charging infrastructure capabilities.
Forty-eight per cent said they chose an EV for sustainability reasons versus just 37% for financial reasons. The driving experience itself, though, is almost as important, being a top-two reason for 46% of UK drivers.
When asked about keeping the trend towards EV adoption going, more than a quarter (28%) of current EV drivers said better range would be the most important factor for achieving mass EV adoption, and four in 10 put it in their top three.
Increased knowledge about the environmental benefits of EVs came in at second overall for UK drivers. Almost half (40%) put it in their top three, followed closely by better charge point availability (36%)
In addition, after asking respondents what three changes would most improve their own charging experience, better availability of public charge points is high on this list too, revealing a parallel between EV driver's own experiences and their expectations towards mass adoption. This is followed by fast charging, which featured at the top of 41% of the respondents' lists, demonstrating a clear appetite among existing EV drivers for shorter charge times at all locations.
Overall, ease of use remains a key reason (34%) for choosing a particular charge point, followed by charging speed and the device's cost, at 31% and 29% respectively.
Melanie Lane, CEO of Shell subsidiary NewMotion, said: "In this year's EV Driver Survey, a new profile of EV driver has emerged. These drivers believe that e-mobility is the future, but better access to charging infrastructure remains crucial for the next stage of EV adoption. We're pleased to see that there is a high willingness for smart charging, since this plays an important role in making the switch to electric.
"It was also widely recognised among respondents that using renewable energy is vital to reach the smarter, cleaner future for which we strive. In order to support this energy transition, NewMotion and parent company Shell are investing in extensive infrastructure at home at work and on-the-go and are working hard to provide smart charging solutions that help drivers and businesses alike manage their energy consumption."