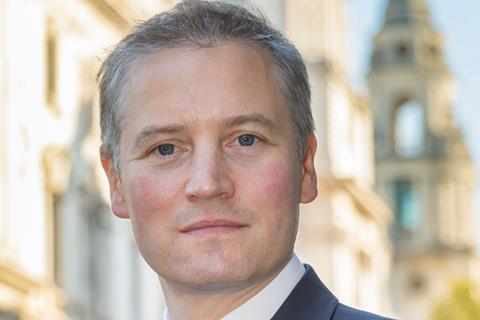 New #ShopKind Champions from across the retail industry, policing community and government have been announced.
The #ShopKind Champions have been nominated to spread the message of the #ShopKind campaign to encourage positive behaviours in shops, acknowledge the important role of shopworkers and raise the profile of the problem of violence and abuse against shopworkers.
The first nominees include: independent retailer Paul Cheema; Nick Green, retail communications co-ordinator, Spar; ACS chief executive James Lowman; and crime and policing minister Kit Malthouse.
The #ShopKind campaign is backed by the Home Office and supported by major high street retailers and independent stores, and the shopworkers union Usdaw.
Polling conducted for the #ShopKind campaign shows that more than one third of consumers have witnessed violence and abuse against shopworkers. The British Retail Consortium's research shows over 400 shopworkers are abused each day and ACS (the Association of Convenience Stores) research shows 89% of shopworkers have experienced abuse.
James Lowman said: "There is a growing problem of violence and abuse towards people working in the shops across the country and we are proud to be promoting the #ShopKind campaign and its message about treating our colleagues with the kindness and respect that they deserve.
"ShopKind Champions are playing a key role in highlighting the importance of the campaign by demonstrating their commitment to #ShopKind and spreading awareness amongst consumers and across the industry."
Katy Bourne, Sussex Police and Crime Commissioner, said: "The pandemic spotlighted just how important shopworkers and retail employees are to our daily lives.
"Having spoken with employees from many retail stores, I know just how damaging and long-lasting the impact of abuse and assaults can be on those who are simply trying to do their jobs and proudly serve their communities.
"I want to encourage all police forces to work in partnership with businesses and identify ways to make it easier to report crime and to increase victim support for shopworkers while continuing to target prolific offenders. It takes just a moment to be mindful of our behaviours when out shopping.
"Everyone has the right to feel safe at work and shopworkers, who provide a vital service to all of us, should be treated with respect and gratitude. After all, a little kindness goes a long, long way."
BRC chief executive Helen Dickinson commented: "As retail crime continues to climb, #ShopKind remains an extremely important campaign. No one should go to work fearing for their safety, yet our most recent crime survey showed that there were a shocking 450 incidents of violence and abuse against our retail colleagues every single day. People in retail are there to look after customers, help them find what they need, keep shelves stocked and deliver goods, being threatened or assaulted must not be part of the job. We remind customers to shop kind and be respectful and considerate to retail workers and fellow customers."