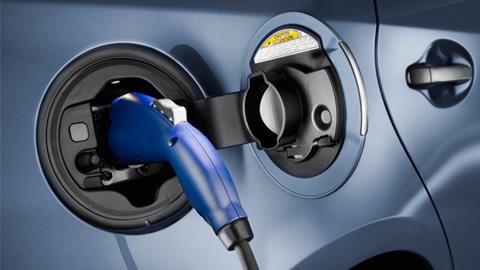 Grant schemes run by the Office for Zero Emission Vehicles (OZEV) have contributed to the installation of more than 250,000 EV charge points since they were introduced in 2013, and there has been a surge in installations in the past year.
A new report by the Department for Transport covers statistics on grant schemes currently running, including the Electric Vehicle Homecharge Scheme (EVHS), Workplace Charging Scheme (WCS) and the On-Street Residential Chargepoint Scheme (ORCS).
It shows that as of 1 October 2021 two OZEV-funded grant schemes for domestic charging devices – EVHS and DRS – have delivered 230,148 domestic charging devices since 2013.
The EVHS has funded the installation of 189,815 domestic charging devices and in the past 12 months the EVHS installed 61,339 devices, up nearly 50% from October 2020.
With workplace charging devices, as of 1 October 2021 the WCS has funded the installation of 19,054 sockets in workplace carparks since the scheme started in 2016. In the past 12 months, 7,830 of these WCS sockets were installed, up 70% from October 2020.
And as of 1 October 2021the ORCS has funded 1,603 on-street residential devices that have been installed across local authorities in the UK.
Of these, 144 charging devices were installed after being claimed for by the local authorities in the past 3 months, and funding has also been awarded for 3,920 more ORCS charging devices to be installed in the future.
The report also showed the total amount awarded for some schemes, but figures were not provided for the DRS, which was a predecessor of the EVHS.
It showed that grants totalling £88,107,323 have been awarded under the EVHS, and in the past 12 months, grants for EVHS-funded charging devices totalled £21,445,487.
Since the WCS started in late 2016 grants totalling £7,930,714 have been awarded with £2,786,711 in the past 12 months.
Since ORCS was established in 2017 it has provided £5,236,664 of grant funding across 57 councils.