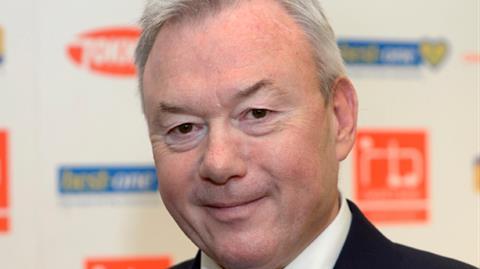 Government proposals to ban the sale of new diesel or petrol heavy goods vehicles (HGVs) after 2040 have been described as "optimistic but completely unrealistic" by the PRA.
PRA executive director Gordon Balmer said: "We welcome the government's good intentions for decarbonising transport, however they have to be based on what is achievable.
"Alternatives to diesel such as electric and hydrogen have not yet been developed to a point where they can be sold into the commercial freight sector. You cannot legislate your way to inventing cleaner technologies. Without a roadmap, this is a mere aspiration.
"While PRA members are supportive of the principle of decarbonisation, there needs to be a realistic and well-thought-out plan to support these proposals, including how refuelling infrastructure will support alternative fuels such as hydrogen."
The government has announced its intention to phase out the sale of new diesel and petrol heavy goods vehicles (HGVs) by 2040, subject to consultation.
The consultation proposes a 2035 phase out date for vehicles weighing from 3.5 to 26 tonnes and 2040 for vehicles weighing more than 26 tonnes – or earlier if a faster transition seems feasible.
The consultation was announced as the government published its Transport decarbonisation plan today (14 July), which maps out how the government intends to decarbonise all types of transport including road, rail, maritime and air.
In a written statement to Parliament, transport secretary Grant Shapps said: "The plan sets out a world-leading pledge to consult on the end of sale of all new, non-zero emission road vehicles by 2040 at the latest.
"As a major step towards that, alongside the plan we have published a consultation on phasing out the sale of all new non-zero emission heavy goods vehicles (HGVs) by 2040, demonstrating our commitment to tackle the second largest source of domestic transport carbon emissions and furthering our ambition to decarbonise UK roads.
"This comes with a green paper, which will set out options for a new regulatory framework requiring vehicle manufacturers to improve the efficiency of new road vehicles. This will allow us to meet our phase out ambitions while creating new jobs for the automotive sector and delivering certainty to drivers.
"To underpin our petrol and diesel phase out dates and help achieve them, we are also publishing a 2035 delivery plan today. This plan brings together all of our committed funding streams and measures for decarbonising cars and vans, from across government, into a single document. It outlines the key timelines, milestones and how we will monitor progress towards our commitment to deliver mass ownership of zero emission cars and vans.
"Leading by example, our decarbonisation plan will increase the level of ambition for the whole central government fleet, moving the target date for the 40,000-vehicle fleet to be fully zero emission forward to 2027."
The government has also published its response to the electric vehicle smart charging consultation. The response commits to laying legislation later this year to ensure that all private EV chargepoints meet smart charging standards.
Shapps said: "The transition to EVs is central to government's net zero commitment but will also increase demand on the electricity system. Smart charging can help mitigate these impacts. This legislation will play an important role in driving the uptake of smart technology, which can save consumers money on their energy bills."