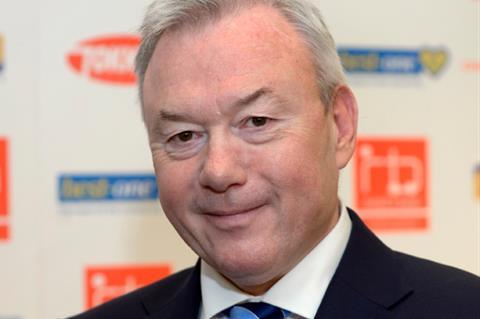 The PRA has welcomed the long-awaited Hydrogen strategy that has been published by the government.
Unveiling the strategy, business secretary Kwasi Kwarteng said hydrogen was essential for UK efforts to reach net zero emissions, and it had the potential to provide a third of UK energy in future.
Because of the current higher cost involved in producing hydrogen compared to existing fuels, subsidies have been proposed to overcome the gap, and the government has launched a consultation on this plan.
The government plans to deliver 5GW of hydrogen production capacity by 2030, estimating that the industry could be worth £900m and support more than 9,000 jobs by the same date.
Gordon Balmer, executive director of the PRA, commented: "As part of our long-standing support for the sensible decarbonisation of transport, the PRA welcomes the UK government's Hydrogen Strategy.
"The UK is heavily reliant on road transport for the delivery of goods services and PRA members provide most of the on-road fuelling facilities to keep vehicles moving. Therefore, if road transport is to pivot away from using diesel to hydrogen, the creation of a credible strategic hydrogen refuelling network is vital.
"Existing forecourts currently provide an extensive nationwide fuelling infrastructure. With modification to accommodate hydrogen fuelling facilities they could encourage the widespread adoption of hydrogen as a vehicle fuel source. Forecourt retailers are excited by this opportunity and stand ready to work with government to overcome the challenges highlighted, invest in hydrogen, create and protect jobs and help to improve the environment."
UKPIA director-general Stephen Marcos Jones also welcomed publication of the strategy. He said: "We will continue to engage with the UK Government on the policies announced today – especially the important work on business models and overcoming existing cost barriers - to ensure they support attainment of the UK's Net-Zero goal in an efficient and economically sustainable way.
"There are multiple opportunities for hydrogen to decarbonise parts of the economy, from transport to home heating and especially in decarbonising heavy manufacturing processes and we will look to support clean hydrogen technology in that important role."
CEO of ITM Power Graham Cooley said: By supporting the creation of a UK home market, today's announcement is a very welcome step in helping British companies cement their positions as world leaders in hydrogen technology. The industry needs a policy landscape in place that identifies priorities and support mechanisms for rolling out green hydrogen production in the UK and that's just what today's Hydrogen Strategy sets out.
"Green, zero-carbon hydrogen can abate greenhouse gas emissions from industry, transport and heat. It can be used to store our abundant renewable energy from offshore wind and longer term, be used to create export markets. This is a win for the UK's decarbonisation plans, a win for cleaner air and a win for British jobs."
Tim Harper, CEO of Element 2, said: "We are building the infrastructure required to enable the decarbonisation of freight transport at zero cost to the public purse.
"All of Element 2's hydrogen will be green or from renewable sources. Based on the total cost of ownership, Element 2's green hydrogen will be cost competitive with diesel for HGVs within two to three years. The UK Government's hydrogen strategy has the potential to bring this tipping point even closer."