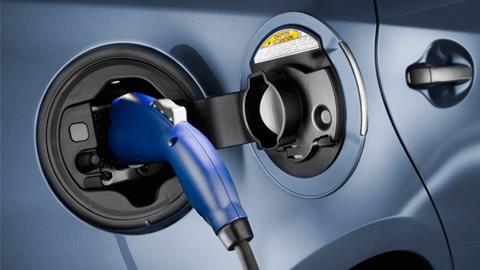 Research by Northern Powergrid suggests the region it serves – the North East, Yorkshire and northern Lincolnshire – will see an acceleration of decarbonisation that could mean net zero is secured ahead of the national 2050 target.
The forecast is based on data that feeds into the network operator's annual Distribution Future Energy Scenarios (DFES) and predicts there could be up to 5 million electric vehicles on roads across the region by 2050.
The DFES data is central to how Northern Powergrid plans and invests in its network, while also showing the potential pathways that could secure regional net zero carbon by 2050.
The DFES traditionally reflects the four national future energy scenarios (FES) that are defined by National Grid, using regional data to give a local interpretation of the national pathways to net zero.
This year however, the regional data pointed to a fifth scenario unique to the North East, Yorkshire and northern Lincolnshire, which would mean net zero was secured ahead of the national 2050 target.
Mary Black, specialist electricity distribution engineer at Northern Powergrid, said: "The fifth DFES scenario and subsequent 'Planning Scenario' are exciting for us this year and highlight that we can go above and beyond the national average to really drive decarbonisation in the region.
"Collaboration with our stakeholders will now be key. All of our data is open and accessible and available via ODI Leeds as we want to encourage public engagement with the numbers, particularly as we see our future business needs evolve from the 'Planning Scenario'. We hope that this open data will support proactive and open dialogue and encourage our partners and stakeholders to share their views and plans for the coming months and years."
Northern Powergrid has worked in close collaboration with partners from Element Energy, the Open Data Institute (ODI) Leeds and Data Mill North to collect, analyse and visualise the data. It can be found on the ODI Leeds website as a time-lapsed geospatial view and can be viewed at a local authority level, or by primary substations.