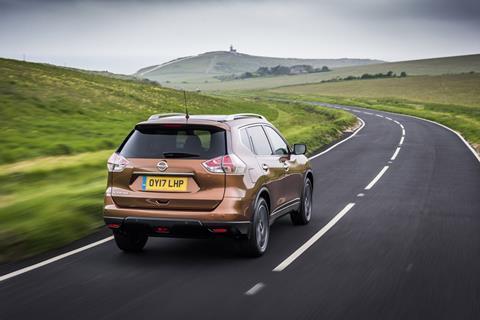 Diesel cars are experiencing a major resurgence in popularity as workers return to commuting after Covid-19 regulations were eased, according to the online car marketplace heycar.
It reported that the top five most sought after cars, and seven of the top ten, were diesel models.
The most in-demand models between May 1 and September 1 on the online car marketplace were:
Range Rover Evoque Diesel;
Ford Ranger Diesel;
Mercedes-Benz A Class Diesel;
Mercedes Benz C Class Diesel;
Mercedes Benz E Class Diesel ;
Nissan Qashqai Petrol;
Volkswagen Polo Petrol;
Nissan X-Trail Diesel;
Ford Fiesta Petrol;
Land Rover Discovery Sport Diesel;
Drivers surveyed indicated that their preference for diesel models was due to fuel economy (41%), being the best option for long journeys (29%) and reliability (26%).
Heycar also found the upcoming ban on the sale of new petrol and diesel cars was not popular with motorists, with one in three surveyed saying that they'll stick with traditionally fuelled models after the ban, while two in five feel the ban is unreasonable.
It found cost is the top consideration for car buyers, followed by fuel efficiency, range and then protecting the environment, and the high costs of electric vehicles compared to traditional petrol and diesel cars is still the main barrier to switching.
Cheaper prices would encourage three in five to make the switch, with lower running costs and improved infrastructure (more charging points) the priority for 40%.
Dan Powell, senior editor at heycar, said: "After so many months of lockdowns and social distancing, it's understandable that one-in-two are uncomfortable with the prospect of being jammed into a train carriage or standing on a packed bus with dozens of strangers.
"As a result, our cars have taken on even more importance as a comfortable and reliable way to travel to work in a post-pandemic world.
"At heycar, we've seen strong demand for diesel models over the past four months, which tells us that motorists are looking for the most fuel efficient cars for longer journeys such as motorway commutes.
"We have seen a lot of demand for premium diesels, with the Range Rover Evoque and Mercedes-Benz C-Class being extremely popular with car buyers who want a comfortable and stylish commuter car. Ford's large and practical Ranger pick-up is also seeing increased demand, which suggests buyers are looking for a car that will accommodate their staycation needs."