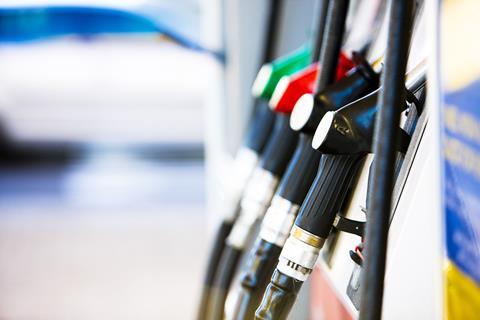 The Russian/Ukraine crisis continues to drive fuel prices to record levels, with suggestions of petrol reaching £1.60ppl.
There are also national press reports on queues forming at petrol stations as drivers try to head off the effect of the rising cost of motoring.
The average price of both petrol and diesel rose yesterday (FEbruary 24) to new record heights for the fourth time this week, according to RAC fuel spokesman Simon Williams, as unleaded moved "ever closer to the grim milestone of £1.50ppl at 149.67ppl yesterday, while diesel has now topped £1.53 (153.05ppl) for the first time ever".
"Sadly, more increases are on the way as a result of oil hitting $106 a barrel and the pound weakening, making wholesale fuel more expensive to buy for retailers in the UK," he said.
"This is the worst possible combination for drivers as it will push already rising prices higher still and worsen the cost of living crisis. Drivers need to brace themselves for what's to come, with many on lower incomes having to make difficult choices as a result of needing to put fuel in their cars.
"If the oil price was to increase to $110 there's a very real danger the average price of petrol would hit £1.55 a litre. This would cause untold financial difficulties for many people who depend on their cars for getting to work and running their lives as it would sky rocket the cost of a full tank to £85. At $120 a barrel – without any change to the exchange rate which is currently at $1.35 – we would be looking £1.60 a litre and £88 for a full tank."
Meanwhile, the Daily Mirror reported on long queues forming at petrol stations in various parts of the country, reminiscent of the start of last September's panic-buying, as motorists tried to head off the continuing rise in fuel prices.
Latest fuel prices
| Date | Average LPG Price | Average UL Price | Average Di Price | Average UL Super Price | |
| --- | --- | --- | --- | --- | --- |
| 23/02/2022 | 83.09 | 149.43 | 152.83 | 161.48 | |
| 24/02/2022 | 83.67 | 149.67 | 153.05 | 161.85 | |
Fuel prices background - RAC data
The long-running records set in April 2012 were: petrol – 142.48ppl; diesel -147.93ppl. These were first broken in late October: for petrol – 142.94ppl on 24 October and on 31 October 147.94ppl for diesel.
Records were then set on a daily basis until 21 Nov when petrol hit 147.72p and diesel 151.10p on 20 Nov.
These stood until 13 Feb when petrol went to 148.02p and diesel 151.57p. We then saw prices climb further, almost daily, until petrol topped 149p on Sunday 21 Feb - petrol: 149.12p and diesel 152.58p.
Since then there have been almost daily new records.