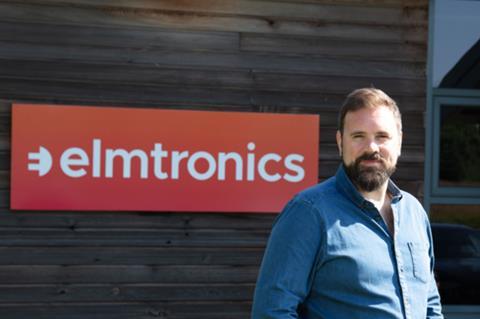 Elmtronics, a suppliers and installer of EV charge points, has secured a new fleet deal with Keltruck, Europe's largest independent Scania distributor, serving the Midlands and South Wales.
As part of its new electrification strategy, which includes taking delivery of 43 full electric vehicles this summer, Keltruck requires an established charging infrastructure to support its new fleet.
To support the company in its electric transition, Elmtronics will roll out 41 charge points across 15 sites, including Keltruck's headquarters in West Bromwich and its testing facility in Cardiff.
Further developments in the pipeline include the transition towards electric courtesy cars for customer use.
"Elmtronics has embraced the challenge to provide us with infrastructure to support the electrification of our business," said Keltruck sales director David Morgan.
"As a Scania dealer we are helping drive the shift towards sustainable transport systems, creating a world of mobility that is better for business, society and the environment. We value this long-term partnership, which will allow us to extend sites and propel our business into a zero-emission future."
Following this latest commercial partnership, Elmtronics is forecasting a £7m annual turnover for 2021/2022.
To cater for this growth, the company has made 32 new hires over nine months, totalling 56 employees.
"As a national brand that has quickly become the go-to provider of charge point infrastructure for fleets and businesses, we have a number of strategic future partnerships on the horizon which will continue to solidify Elmtronics as a trusted enabler of the electric vehicle revolution," said Elmtronics CEO Dan Martin.
The Keltruck partnership follows multiple account wins, including UK online vehicle leasing firm Vanarama and retail giant Metrocentre. The company also recently secured funding from the UK's innovation agency, Innovate UK to develop its back-office software to incorporate bespoke fleet solutions.