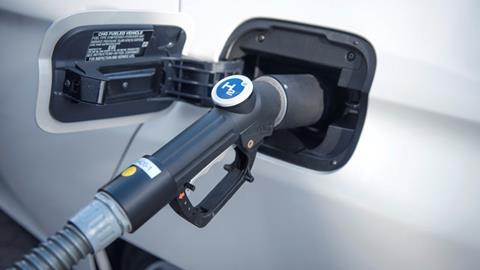 Plans for a service station and recharge centre that make provision for future installation of hydrogen refuelling are being considered by Rutland County Council.
Recharge Roadside Services has applied for planning permission for the development on greenfield land on the A47 roundabout north of Uppingham.
The scheme is for eight fuel pumps and four EV chargers, a 330sq m convenience store, a drive-thru coffee shop (Starbucks has written to support the application) and 40 parking spaces, with 19 for the PFS and 21 for the coffee shop.
Supporting documentation with the application states that the development will have infrastructure to enable the site to expand the number of vehicle charging points as demand increases.
It also safeguards an area of land for a future hydrogen installation. It states: "No tanks are proposed to be installed as part of the initial development as the current number of hydrogen powered vehicles is minimal.
"However, this is likely to change over the next 5-10 years and the proposal is future thinking by safeguarding land so the offer of the proposed roadside services and recharge centre can evolve and adapt to future alternative fuel provision."
The report notes there are two options for hydrogen fuelling provision: by installing a self-generation plant, which has a very high electrical demand, or a storage tank that is re-filled by tanker deliveries. It adds that it is likely the storage tank option would be utilised.