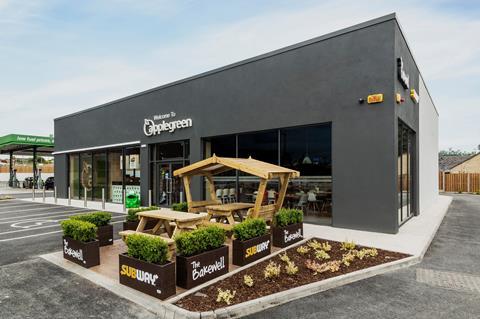 Subway, the global company with hundreds of franchise outlets on UK forecourts, has announced that it has entered into a definitive agreement to be acquired by Roark Capital.
The new owner is a private equity firm managing $37bn of assets. It specialises in franchise business models and owns a wide range of food and restaurant brands including Baskin Robbins and Dunkin'.
"This transaction reflects Subway's long-term growth potential, and the substantial value of our brand and our franchisees around the world," said John Chidsey, CEO of Subway.
"Subway has a bright future with Roark, and we are committed to continuing to focus on a win-win-win approach for our franchisees, our guests and our employees."
The transaction comes shortly after Subway announced its 10th consecutive quarter of positive same store sales. There are nearly 37,000 restaurants in more than 100 countries.
In March newspaper reports suggested that a potential £8bn takeover bid for Subway was being considered by the founders and joint owners of EG Group Mohsin and Zuber Issa.
EG Group has Subway outlets in some of its more than 6,300 petrol stations around the world, including Euro Garages in the UK, and they were said to believe the sandwich chain would be a good fit with the rest of the businesses they own
The Sun reported that it was told by a source: "EG Group have felt for a while that Subway treated them the same way as other franchise partners and their massive growth hadn't been appreciated. So what better way to show who's boss than owning them."