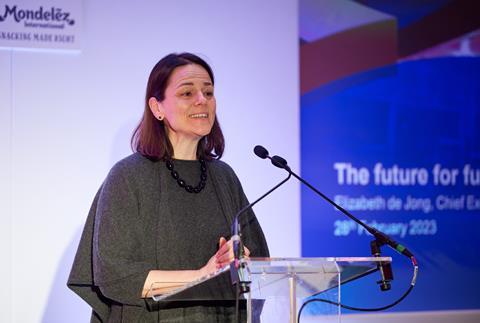 The UK is falling behind in the global race towards net zero, according to Elizabeth de Jong, chief executive of the UK Petroleum Industry Association (UKPIA).
Speaking at the Forecourt Trader Summit 2023 she said the government had a renewed focus on the security of fuel supplies in the aftermath of the invasion of the Ukraine, but was taking far too long to make crucial decisions about future strategy.
She cited a study by OC&C which suggested as little as 27% of the UK car fleet would be EVs by 2030 and estimates that the country could be short of 25,000 mechanics should the UK meet its EV targets.
She added: "We have industrial clusters like those in the North West and the East coast waiting for government to pass legislation so they can spend the hundreds of millions of pounds they are wanting to invest in hydrogen and carbon capture at scale.
"We've also seen slow movement on hydrogen in transport while we await funding decisions on the hydrogen business models. We've seen Shell, for instance, decommissioning their service stations and the wider hydrogen market remains stunted.
"Against that worrying backdrop in the UK we've seen the US invest $389bn in the green economy with its Inflation Reduction Act. The EU as well has taken the bull by the horns with its border adjustment mechanism that looks to reward EU manufacturers for reducing their emissions rather than moving production overseas where there is less regulation.
"But if you look at the policies in the UK it is very much a mixed bag. We don't yet have the walk to go with the talk."
She said there had been a positive step when the government announced its strategy for low carbon fuels at the end of 2021, but we are still awaiting the details about what volumes will be needed, what feed stocks and what production methods will be allowed to prosper.
She also cited the Energy Bill, which she said had been discussed for months but until ita essential rules and regulations were signed off, companies would not be able to make investment decisions into technologies such as hydrogen.
However, she said there were reasons to be optimistic about the future. "The government recognises that our fuels remain important, they are clear that net zero policies will be pursued, even if progress on those policies is slower than we might like.
"With the certainty that we do have UKPIA will be working with government to unlock new business models we need for those fuels of the future. And we will also be challenging the government to break down the barriers that really affect our competitiveness and can therefore stop us delivering on our net zero ambitions."