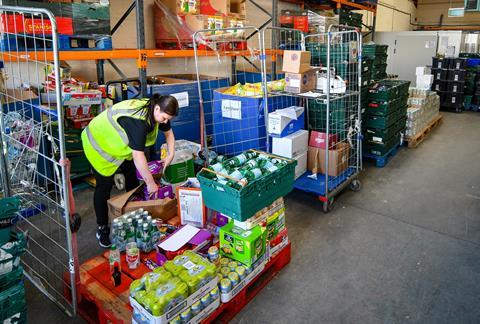 Texaco Star Rewards loyalty customers have helped to donate more than £60,000 to front-line charities dealing with the effects of Covid-19.
With charities facing an unprecedented challenge during lockdown Texaco brand owner Valero Energy announced it would be supporting a number of charities in the wake of the Covid-19 pandemic.
Valero provided financial assistance, along with free Texaco fuel, to FareShare, Age UK, The Trussell Trust and a charity close to Valero's head office in Canary Wharf, the East End Emergency Fund.
Support has also come from Texaco's loyalty programme Star Rewards. Star Rewards members have been able to donate their loyalty Points to any of these charities, and all donations have been matched by Valero. In total over £63,000 has been donated to these charities through Star Rewards so far.
Joelle Carroll-Fitch, who works on corporate partnerships for Fareshare, said: "We have been blown away by the support of Star Rewards members who have made Points donations to FareShare. The donations have allowed us to provide 53,960 meals to people in need throughout the Covid-19 pandemic. The donation has made a big difference at a challenging time and we are very grateful for the support we have received."
Andrew Cox, director of sales and marketing, Valero, added: "We want to say a huge thank you to all the Star Rewards members who have made Points donations to these charities during these difficult times. Your support is greatly appreciated and every donation makes a difference to these charities whose resources have been greatly stretched in recent months."