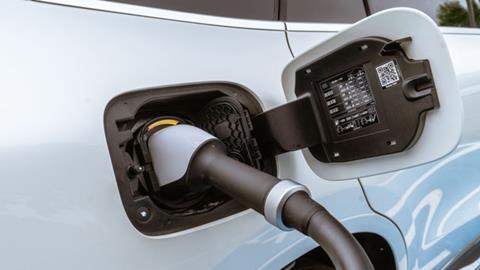 A third (34%) of UK businesses are set to install electric vehicle (EV) charging points at employees' homes as they electrify their fleets, according to a new study from Centrica Business Solutions.
The research, Powering Ahead: The Future of Electric Vehicles for Business, found that eight in ten (81%) firms say the rise in home working during the pandemic has driven them to consider installing charging points in employees' homes, as a way to support flexible working.
Firms reported that one of the biggest barriers to EV adoption was managing the complexities of employees charging EVs at home and at public charging points (42%).
Those firms with no plans to install remote charging points say the barriers to adoption include upfront cost (53%), operational challenges (41%) and a lack of knowledge about installation partners (35%).
But the pandemic has caused one in ten (13%) to cancel their EV plans altogether, with a larger proportion of a fifth (20%) reporting that Covid-19 has actually accelerated their existing plans to invest in EVs.
Greg McKenna, managing director of Centrica Business Solutions, said: "The shift to more flexible working means firms are rethinking how they manage the transition to electric fleets and how they support their employees with the right charging infrastructure.
However, it's important to note that a third of drivers don't have access to off-street parking, meaning businesses will need a balance of home charging, workplace charging and a robust public charging network to achieve their electrification plans.
"With the ban on traditionally-fuelled vehicles inching ever closer, and on-street charging costs prohibitively expensive, it's likely we'll see more employers offering to install home charging, alongside systems to help them manage the chargers and the energy they use."