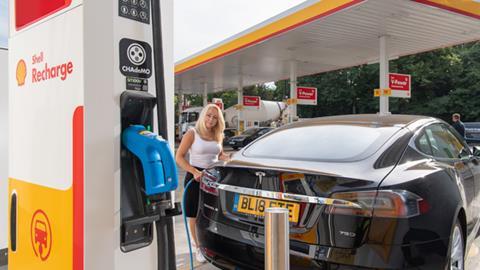 More than a third (37%) of British drivers say they are likely to buy their first electric vehicle (EV) in the next five years, according to a report published by Shell's EV charging arm NewMotion.
Its research has also identified that home charging is appealing for many with almost three quarters (72%) of British drivers saying charging at their home would be their top choice.
NewMotion spoke to 2,000 British drivers who currently do not own an EV about their views on EV charging.
Local shops and supermarkets (35%), car parks (32%), and the workplace (30%) were also cited as ideal charging locations for British drivers.
According to NewMotion's study, nearly half (47%) believed it was important that people make the switch to driving electric vehicles, while just 18% disagree.
Only a quarter (26%) believe they have a good level of knowledge about electric vehicles, with just 6% claiming to have done enough research to know what brand and model of EV they would purchase.
Alan McCleave, regional manager, UK and Nordics at NewMotion, commented: "Alongside a number of key partnerships with car manufacturers, lease companies and making moves to extend the public roaming network, NewMotion is ready to meet this growing demand to support wider EV adoption in the UK over the coming years. We are seeing drivers learn more about the potential of electric vehicles and are confident that the so-called 'tipping point' of mass EV adoption in the UK is coming.
"To power all of those vehicles, we know that a one size fits all approach won't work. In our data, we identified consumers' different wants, needs, and expectations from charging. This means that every customer needs a different type of messaging which will resonate with their needs.
"As such, players such as car manufacturers will also need to take this into account in their customer approach. For example, leading with the price benefits for cost-conscious consumers, or for those nervous about range anxiety, educating them on the number of available public charge points in the UK. This will ensure that it is not seen as a hurdle to going electric, but a benefit"