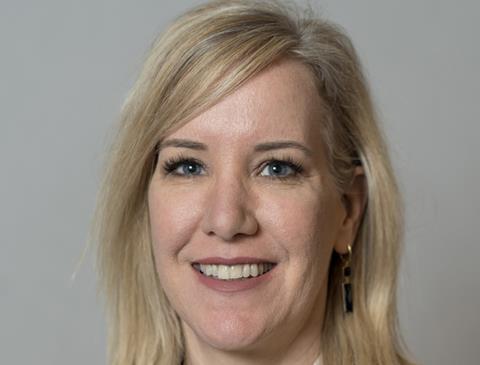 UK & Ireland Fuel Distributors Association (UKIFDA) has announced that its annual Expo will be going virtual for the first time in its 40-year history and will give centre stage to the industry's Future Fuels initiative.
In addition to the new format and emphasis UKIFDA also revealed the headline sponsor for the event, on July 7-8, will be Phillips 66.
UKIFDA's new chief executive Ken Cronin said: "Having discussed this widely with our exhibitors and members it was clear holding a physical event this year was shrouded with too much uncertainty. To expect commercial decisions to be made on such a basis would be grossly unfair. The safety of everyone has to be paramount.
"The Expo has been running for more than 40 years and is the pivotal event for the liquid fuels distribution industry. In keeping with the spirit of Expo we wanted to hold an event and do something bold which would be accessible to everyone and would bring people together to meet and discuss the important issues of the day, bridging the gap between now and when we can meet safely.
"It is also fantastic to reveal Phillips 66 as our headline sponsor. Phillips 66 has been a major part of UKIFDA Expo for a large part of our history and we will be working closely with them to make this event a great success. I am also delighted at the strong response we have had from everyone in the pre-marketing of this event.
"Given everything we're doing as an industry to contribute to the government's Net Zero target – with the investment we're making in and the campaigning for the inclusion of renewable liquid fuels – this is an exceptionally important year for our industry and our customers and why we have decided to focus on Future Fuels."
Renee Semiz, managing director UK marketing of Phillips 66, commented: "We are thrilled that, despite the unprecedented challenges of the last 12 months, UKIFDA Expo 2021 is going ahead and we are proud to be the headline sponsor. Operating excellence, environmental stewardship and social responsibility sit at the heart of Phillips 66 and we look forward to the opportunity to be part of a key event in our industry's calendar that is shining a light on the Future Fuels initiative."
UKIFDA membership and events manager Dawn Shakespeare added: "We have already secured the services of a leading event platform provider to ensure success and the best possible virtual experience for exhibitors and visitors alike.
"The social nature of the annual UKIFDA Expo is key and will be a big part of the new virtual version, which will have a dedicated exhibitor area.
"This area will provide the ability for exhibitors to display pictures, videos and leaflets, as well as organise events, presentations and announcements, and to hold meetings with interested parties.
"There will be a separate conference section with the ability to hold presentations and to engage in interactive Q&A sessions.
"Day 2 of the event will be focused on what the future of the industry looks like and will be fully devoted to the Future Fuels project. There will be opportunities for exhibitors, Members and delegates alike to discuss and showcase the transition to low carbon liquid fuels.
"This year's virtual Expo will provide the industry with the connection it needs – and will bridge the way to when we hope to host a physical Expo once more in April 2022 at the Exhibition Centre Liverpool."