Mystery motorist on a mission… MFG Southgate, 99 Chase Side, London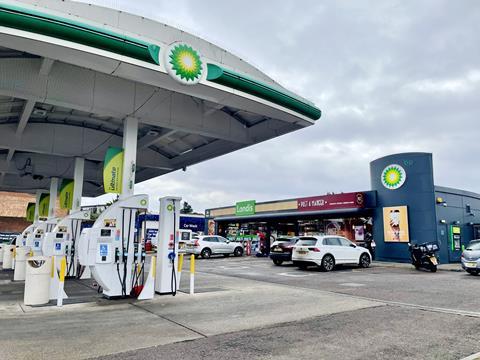 Time of visit: 12 noon
A bit of background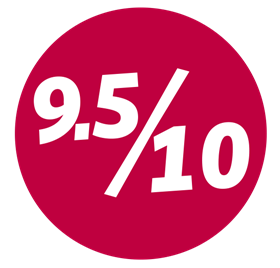 This was the first MFG site to trial the company's partnership with Pret a Manger. In the press announcement about the launch, it said that the shop would serve a menu of freshly prepared food, all prepared in Pret's bespoke full on-site kitchen throughout the day. Coffees and other hot drinks would be prepared by baristas trained by Pret, the idea being to take the Pret experience of the high street to the forecourt.
Kerb appeal
The site is located in the busy Chase Side road opposite an Asda. It is easily seen from the road thanks to the BP pole sign and lots of floor-standing flags advertising the Pret brand.
Pump action
The forecourt is impressive in part thanks to its smart canopy. Pos highlights the fact that BP Ultimate fuel is available. The pumps look almost futuristic and at each one there is signage telling disabled customers how they can access assistance. There is an Autogas pump.
Also on the forecourt is a smart car wash with signage inviting drivers to join the Car Wash Club.
Store style
The store fascia has two-thirds of space devoted to Londis and one-third to Pret a Manger. Outside there is an ATM (pay to use), an InPost point, eBay and Amazon lockers.
On a mission
The purpose of my visit was to get lunch at the Pret a Manger. I must confess, at this point, that I am a big Pret fan so expectations were high – and I wasn't disappointed. The Pret store is on the right as you enter the building. The range on offer was superb. They had everything from Hoisin Duck salad wraps to Humous & Falafel Mezze and everything in between. In the hot display, there were two types of wraps as well as cheese and ham croissants and sausage rolls.
Fruit was available: lots of rosy, red apples and ready-to-eat, just -ripe bananas.
There was a good range of cold drinks including Coke, water, seltzers, kombucha , cold brew coffee and still fruit drinks.
I helped myself to a tuna baguette (my absolute favourite), some crisps and a drink.
There was a good choice of places to sit and eat: outside on the pavement, inside at the window on bar stools or at a table inside.
You could easily see what was going on in the kitchen – which is always a good sign. There was a window with an UberEats sign, and in the short time that I was there, a driver came in to collect for delivery.
Open all hours
The site is open 24 hours.
Impulse buys
There were lots of tempting offers around the Londis shop.
Anything else?
For people in a hurry, there is a Costa Express machine in the Londis store, right by the entrance to the Pret. As Pret a Manger is rolling out coffee machines to the convenience and forecourt sectors, it will be interesting to see if this site switches machines.
It was also interesting to see tobacco accessories (lighters and papers etc) out on the shopfloor on a special stand rather than behind the counter. Likewise, there was a shopfloor OTC medicines display.
Customer service was very good. I asked if they sold stamps, and they didn't but the man at the till was very apologetic about it.
Finally, MFG is known for its toilets because they are decorated with fish. This toilet not only looked nice, it is one of the best-smelling toilets I have ever used. I don't know what scent they are using but it is very good.
Thumbs up for:
Pret a Manger
Fresh-smelling toilet
Smart forecourt
Thumbs down for:
Pay-to-use ATM