Traditional tobacco smokers continue to move to vaping – for their health and for their pocket!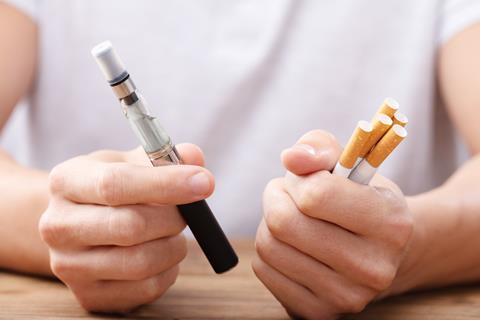 If you go onto the NHS website there is a section all about using e-cigarettes to give up smoking. It states that in the UK, e-cigs are tightly regulated for safety and quality and although not completely risk free, they carry a "small fraction of the risk of cigarettes".
You can see therefore why so many traditional cigarette and tobacco smokers have switched to e-cigs and other smoke-free products. However, an added bonus of vaping over smoking traditional cigarettes is cost, with vaping costing hundreds, if not thousands, of pounds a year less than smoking. And with the cost of living rocketing, perhaps even more smokers will be keen to make the switch.
Kate O'Dowd, head of commercial planning at Philip Morris Limited (PML), an affiliate of Philip Morris International (PMI) in the UK and Ireland, believes the smoke-free category will continue to take market share away from combustible products including value cigarette and roll-your-own brands.
"More adult smokers will come to appreciate the reduced risk of using alternative products as well as the cost savings that can be made when switching to an alternative product. For instance, Heets tobacco sticks are more affordable to the customer, with 20 Heets tobacco sticks costing £5 rrp, which is less than half of the average price for a pack of 20 cigarettes. While smoke-free consumables are cheaper than many combustibles, some customers have struggled to afford the price of a smoke-free device which is something we're committed to tackling.
"We've seen an increase in the percentage of customers choosing to purchase refurbished IQOS devices through our e-commerce channels, which have a lower price point than new devices. Between September 28 and December 16, 2021, almost 15% of new and existing customers purchased devices that had been cleaned and refreshed for re-entry into the market. During this pilot period, demand in our refreshed devices outweighed supply."
According to Nielsen data, IQOS is the UK's number one smoke-free product and presents less risk to your health than continuing to smoke. Unlike a vape product, which uses liquid, IQOS is an electronic device that heats real tobacco for a "more satisfying taste experience". PMI says this is why the majority of smokers who trial it, switch away from smoking for good.
The most recent addition to the Heets range is the Mauve variant, which is a menthol tobacco blend with a taste of dark forest fruits.
O'Dowd says: "Broadening our Heets tobacco sticks range to 10 variants with Heets Mauve offers retailers even more choice for their adult customers who have switched to IQOS. As part of Philip Morris' commitment to delivering a smoke-free future, we will continue to supply our retail partners with products that meet the preferences of adult smokers looking for real tobacco satisfaction and a better choice than continued smoking."
Another company keen to give smokers a decent alternative to smoking is JUUL Labs, which is currently rolling out its next-generation system, JUUL2. The JUUL2 has a dual purpose: to transition more adult smokers from combustible cigarettes and combat underage use.
The JUUL2 system has been updated with new technology and features for smokers, including the capability to combat potentially harmful counterfeit and compatible pods. The JUUL2 features, which are based on feedback from adult smokers, include a more consistent vapour experience that competes with combustible cigarettes; a newly designed JUUL device with a larger, long-lasting battery and smart light system, communicating e-liquid level and battery life; technology to prevent unauthorised use, such as the inclusion of JUULpod ID to help combat against counterfeit pods; and newly designed JUUL2 pods (18 mg/mL nicotine strength) in Virginia Tobacco, Polar Menthol, Crisp Menthol and new Autumn Tobacco, Ruby Menthol and Summer Menthol flavours.
Juul Labs' EMEA VP, Dan Thomson, says: "A key part of our mission is to transition adult smokers away from cigarettes, the leading cause of preventable death in the world, killing some 90,000 Britons annually. We believe the best method to switch adult smokers to a potentially less harmful, non-combustible alternative, is to provide a product that closely resembles the consistency and experience of smoking.
"It's also critically important that alternatives can continue to compete with cigarettes, especially when it comes to the point of purchase, and with JUUL2, we believe we are taking another step in that direction
"We have focused our resources on the development of technologies aimed at transitioning smokers and combating unauthorised and underage use and we have a product roadmap in place to accomplish that for years into the future," says Thomson.
Counterfeits
In addition to the upgraded features for adult smokers, JUUL2 also strengthens Juul Labs' ability to protect against counterfeit products, striking a blow to the illicit trade in its products. The JUULpod ID feature significantly improves the company's ability to identify unauthenticated products and prevent use at the device level, and the JUUL2 device will only work with JUUL2 pods.
JUUL is also trialling a take-back and recycling programme for used pods and devices, which it hopes to roll out later this year.
As for helping prevent underage access to age-restricted products, retailers stocking JUUL products will continue to uphold the company's 'Challenge 25' age verification policy and are subject to continued mystery shopping audits.
John Patterson, senior director sales at JUUL Labs UK, says: "JUUL Labs does not want any non-nicotine users, especially those who are underage, to try our products, as our purpose is to transition and completely switch adult smokers from combustible cigarettes. We ask all of our retail partners to join us in combating underage use.
"Our new Retailer Resource Centre – juullabsretailer.co.uk – aims to help our retail partners understand how they can do their part to keep their communities safe and uphold their reputation as responsible retailers. This website features resources for JUUL retailers including Challenge 25 education and training, responsible retailing, our mystery shopping programme and retailer testimonials."
Over at BAT UK, the company has announced that its youth access prevention campaign, Verify, is being ramped up this year.
The campaign provides retailers and their staff with information about why tobacco and vapour products should only be sold to adult smokers.
Last year more than 10,000 retailers were provided with posters, stickers and other pos material plus training on how to prevent nicotine products from being purchased by under-18s. In 2022 it is being scaled up to over 17,000 retailers across the UK.
BAT UK's general manager, Frederik Svensson, says: "BAT takes preventing youth access to any of our tobacco, vapour and oral nicotine pouches incredibly seriously. We fully support laws and regulations that introduce a legal minimum age of 18 years and go above and beyond those laws to safeguard our products against youth access."
Those involved in the campaign include BAT's 300-plus trade representatives and 150 Verify ambassadors.
Svensson continues: "Vaping has already helped three million adult smokers in the UK quit. But with more than seven million people still smoking cigarettes, it is imperative for manufacturers and retailers to work together to ensure that consumers have the confidence they need to make the switch from cigarettes to less harmful alternatives. Our Verify campaign will help ensure that minors do not get access to vapes and build wider public confidence in the positive role that vaping can play to help adult consumers get away from cigarettes."
Rogue suppliers
Meanwhile, disposable vape brand Geek Bar is continuing its crackdown on rogue suppliers and producers of non-compliant and counterfeit products. Earlier this year it launched an information campaign aimed at retailers, in a bid to stop the flow of counterfeit and non-compliant vaping products finding their way onto the market.
The problem stems from the fact that different countries have different regulations when it comes to vaping products. UK regulations mean disposable vape products sold here should contain no more than 20mg/ml of nicotine nor have above 2ml liquid capacity. It is also a legal requirement that product packaging includes warnings about the nicotine content. Trading standards officers here have seized counterfeit and non-compliant nicotine disposable vape products – which may be legal in other countries but are illegal in the UK – at several locations across the country in recent months.
The largest haul was at a former takeaway outlet in Newcastle, which was worth more than £190,000. Items have also been seized in raids in Aberdeen, North Lanarkshire and South Ayrshire in Scotland, Stockton-on-Tees, Halton, Walsall, Cherwell in Oxfordshire, Cheltenham and Cirencester in Gloucester-shire and in parts of Kent.
Geek Bar has produced a leaflet to accompany its products stating that it is taking a number of measures to combat the counterfeit and non-compliant vape market. The leaflet is also being sent to trading standards teams across the UK.
Geek Bar has also published a list of approved UK distributors and has worked with the authorities in China to close down 12 counterfeit factories in recent months. Over 100,000 vapes, destined for the UK market, have been seized. The company is also in the process of warning all non-official Geek Bar social media sites that they must cease to continue under the Geek Bar name. Retailers can check the authenticity of Geek Bar products by verifying the security code at http://www.geekbar.com/security-code.html and report suspected counterfeit and non-compliant products at legal@geekbar.com. The company is incentivising retailers to report counterfeits or products that do not comply with UK regulations.
Allen Yang, chief executive at Geek Bar, says: "We will not rest until we have addressed the illegal supply of non-compliant and counterfeit products into the UK as it completely undermines our hard earnt reputation as a manufacturer that produces high-quality and country-compliant products."
Zero nicotine
Despite these problems Geek Bar is continuing with its NPD. An example is the new zero-nicotine disposable vape. This product includes 575 puffs and uses the same high- quality battery technology already used by Geek Bar.
Says Yang: "Nicotine vapes of varying strengths are hugely important in ex-smokers' quitting journey; and for those smokers coming towards the end of their smoking cessation journey, the zero-nicotine vape is an important milestone."
The zero nicotine Geek Bar disposable vapes are available in: Pink Lemonade, Sweet Strawberry, Mango Ice, Passion Fruit, Banana Ice, Sour Apple, Watermelon Ice, Blueberry Ice, Strawberry Ice Cream and Grape flavours.
Another recently launched line is the Geek Bar shisha. Again, it includes 575 puffs and uses the same battery technology as other Geek Bar products. It comes with 2ml e-liquid capacity and contains 20mg/ml nicotine to comply with UK regulations. The flavours available are: Watermelon Berries Shisha, Hawaii Sunshine Shisha, Pineapple Guava Shisha, Mixed Fruit with Rose Shisha, and Strawberry Kiwi Shisha. The fruit-flavoured range is designed to help more smokers quit conventional cigarettes. A study by Nicotine & Tobacco Research last year highlighted that vaping 'sweet' flavours associated with fruit was more likely to help a smoker give up their habit than the use of tobacco flavoured e-liquids.
Yang says: "Shisha pipes have become increasingly popular in the UK and we wanted to give those who smoke them a safer option –just like we do for conventional cigarette users – with a range of disposable vape products. We are plugging an important gap in the market which will support improved public health in the UK."
Meanwhile, it seems that the convenience sector has much to do when it comes to advising traditional tobacco smokers who wish to make the switch to vaping. Research by the UK Vaping Industry Association (UKVIA) into the level, quality and source of advice that smokers receive when looking to switch to vaping for the first time showed that only 2.8% and 1.1% got guidance from a supermarket and convenience store respectively. Specialist vape retail stores proved to be the main source of advice (48.9%), followed by friends and family (35.2%) and another vaper (22.7%).
In terms of quality of advice, 54.4% of those who had bought their first vape from a specialist vape store said that the support they received was extremely informative and supportive and this compared with online retail (25%), convenience stores (14.8%) and supermarkets (14.3%).
Of the current vapers interviewed, 57.4% said that advice was instrumental in them quitting their smoking habits.
John Dunne, director general of the UKVIA, says: "The whole retail sector has a role to play in advising smokers on a successful switch to vaping which is considerably less harmful than smoking. However, our research suggests that convenience stores and supermarkets could do a lot more to support smokers who are considering transitioning to vaping.
"With significant numbers of current vapers indicating that advice was critical to them quitting their habits, and vaping now acknowledged widely as being a major contributor to the government's smoke-free targets, convenience outlets and the multiples could gain more loyal vape customers and market share if they invested in developing the knowledge of their staff about the vape products that they sell. This will help smokers make informed decisions about the type of vape devices, nicotine content and flavours that would give them the best chance of a successful quit."
The low level of advice given out by convenience stores and supermarkets was also reflected in where smokers-turned-vapers purchased their first vape. Nearly 59% bought their first device from a specialist store compared to 15% in a convenience/independent retailer and just 4% in a supermarket.
The research was undertaken during VApril, which UKVIA says is the largest education campaign for smokers interested in using vaping to quit smoking.
Tailored advice
Tom Gully, consumer marketing manager UK at Imperial Tobacco, says that given the varied experience of shoppers in the vape category, it is important for retailers to be equipped to offer advice that can be tailored to each customer. "The retailers who can do so will be the ones that see the most success and truly establish themselves as a destination store for vapers." He says there are various ways to train staff but one particularly effective way of improving staff knowledge is by running product demonstrations using samples of the devices being sold in the store.
"Allowing staff to handle the products themselves and get to know the different components using demonstration models, or sample liquids, will really help them understand more about how they work, so they can pass this information onto customers. Using similar demonstration models can also be a great way to educate customers on the devices before they buy so they leave the store fully informed on how to use a product."
He says Imperial's Ignite app is another great resource as it allows retailers to keep up to date with the latest news, information and training opportunities to help them perform at maximum efficiency. It includes a wide range of tools and advice, including downloadable POS material, product information and top tips on how to increase sales in store.
Gully continues: "As an incredibly fast-moving category, it's also important for retailers to keep one eye on the emerging trends in next-generation nicotine products and be prepared to adapt their range to incorporate any new products they think would work for their customer base. Making room for a small sample of new products on a regular basis enables retailers to trial the products and assess shopper interest in them prior to investing heavily or making them a permanent part of their range."
Massive market
Despite the large number of people who have given up smoking traditional tobacco products, the tobacco market is still huge. IRI data values the UK market at £15.6bn with the ready-made cigarette category taking the lion's share of sales – worth just over £11bn. However, with the cheapest cigarette brands nudging £10 (Pall Mall Shift Blue are priced at £9.75 in Tesco) and premium brands getting near £15 (B&H are £14.40 in Tesco) you can see why more and more smokers are seeking out value brands.
Gully at Imperial says: "Overall, we're seeing continued movement towards low-priced propositions across the entire category as consumer demand for value continues to drive tobacco purchasing patterns.
"As part of this shift, the lower price tiers now account for the majority of sales, with the sub-economy segment making up 63% share of FMC, and the economy segment accounting for 51% of RYO, with both value segments growing at 4% year-on-year (ITUK epos)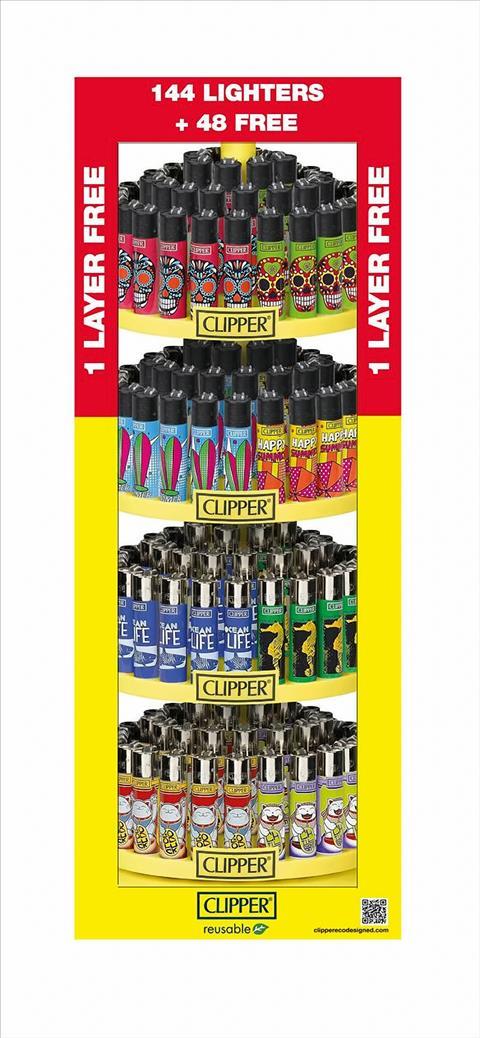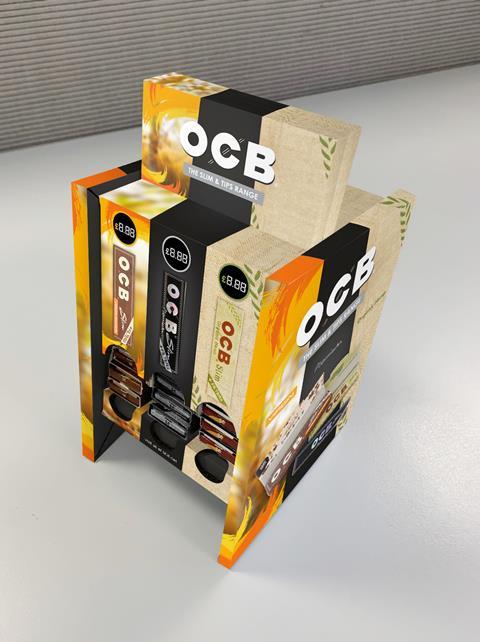 Roll your own profits
Gavin Anderson, sales and marketing director at Republic Technologies (UK), says the increasing shift to roll-your-own (RYO) among smokers is continuing to provide major profit opportunities for forecourt retailers. "Cash- conscious shoppers are turning to more affordable RYO products as a way of saving money, versus factory-made cigarettes. The UK tobacco accessories category is currently worth £324m and continues to show year-on-year growth, currently at +4.8% (IRI data), highlighting the importance for retailers to tap into these sales."
He says to drive RYO sales, retailers should focus on the products that are meeting customers' specific needs and stock the brands and formats that they're seeking in these areas. "Swan is the brand of choice for many RYO shoppers and Crushball filters have built up a strong and loyal consumer following since legislation changed in 2020. We are still seeing more and more shoppers actively looking for this best-selling SKU in their local store."
Anderson adds that environmental considerations continue to influence shoppers. "With growing demand for more natural products and reduced packaging, we are increasing our focus on sustainably- sourced products."
He says this has led to a surge in demand for products such as OCB Virgin Slim which are unbleached, made using natural gum, which is sustainably sourced from African Acacia trees.
Republic Technologies launched an OCB counter display unit last year which contains 10 booklets of each of the three OCB Slim & Tips products. "Counter-top display units are a great way to signpost the category and provide visibility for best-selling products," he says.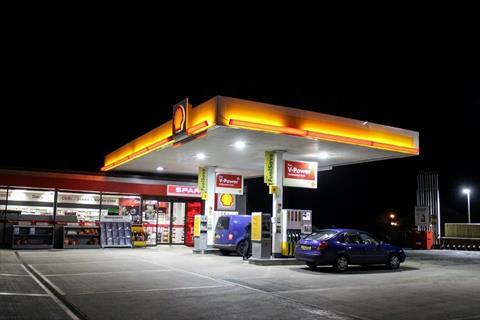 Tobacco remains an excellent footfall driver
At Laurels Service Station in Horncastle, Lincolnshire, tobacco is stilld an important category, accounting for more than 30% of shop sales.
"It's an excellent footfall driver," says owner Guy White. "We get smokers coming in every day for their cigarettes and they also purchase hot food, coffee and newspapers at the same time. That said, it has changed in recent years, especially with rolling tobacco. Sales of roll-your-own (RYO) tobacco grew during Covid and I think that was because people couldn't get hold of cheap imports. Sales have slightly dropped off but we are maintaining them by working on price and also because more and more of the local competition are not either keeping a range or are charging well above rrp.
"In RYO our best sellers are Amber Leaf, Drum Blue, Golden Virginia and Sterling. In cigarettes, it's Lambert & Butler Silver & Blue, Sterling Dual (but all Sterling products sell well), Players King Size Red and Richmond Blue. Marlboro Gold sales are still reasonable as are those of Embassy Signature Gold.
"I think smokers are reasonably loyal to their brand. We do get weekend traffic to the coast come in and they tend to ask for whatever is cheapest, but regulars prefer their own brand.
"With vaping, we have always been loyal to a couple of brands of vape juice but over the last year sales have declined hugely, so we are slowly de-listing our Vampire Vape and Daintys Juice – I have around 40 bottles to get rid of but we will continue to keep Blu.
"We were late to the party with disposables but when we tried them, they flew out so we have continued to add more and more. We stock the full IVG range and the full Elf Bar range – these are our best sellers. We also have Fler Bar and Frunk Bar. We stock all the flavours, they are on a gondola end, and we are offering them at £5.99 or any 2 For £10. This has really driven sales and repeat business and brought in a lot of younger customers.
"We've found that having the products out on display is key and the bigger the range and the more flavours we stock, the more we sell."
Nordic Spirit gets new flavour
The UK's number one nicotine pouch brand, Nordic Spirit, has a new Spearmint flavour as well as a new extra-strong nicotine strength for its existing Bergamot Wildberry.
Spearmint is available in regular, strong and extra strong while extra strong Bergamot Wildberry joins the existing regular and strong strengths.
The recent launches reflect the growing demand for stronger variants in the nicotine pouch category. According to IRI data, strong and extra strong now make up 72.6% of nicotine pouch sales, with extra strong the fastest-growing strength. In addition, mint flavours already account for 77.6% of the nicotine pouch category and with Spearmint, retailers can offer their customers a sweeter- tasting alternative to the classic Mint variant.
And although Mint remains dominant, Bergamot Wildberry makes up 63.8% of all nicotine pouch fruit- flavour sales.
The nicotine category is currently worth £2.2m and is growing 40% year-on-year (all IRI data).
FAST FACT: £15.6bn - The size of the UK tobacco market (IRI data)
BAT Products of the Year
Two of BAT's products won at the Product of the Year 2022 awards: Vuse in the 'Vape & Heated Tobacco Products' category for the Vuse ePod2 and oral brand Velo in the 'Nicotine Pdouches' section. Velo and Vuse were voted winners in a survey of almost 10,000 consumers and by a panel of experts. This marks the third win in the UK for Vuse with its original ePod winning in the vapour category in 2020 and the ePen3 taking the title in 2019.
Fredrik Svensson, general manager of BAT UK, says: "We are pleased that UK adult consumers recognise the unique attributes and cutting-edge smoke-free alternatives we are providing to adult smokers and nicotine-users in the UK and will continue to build 'A Better Tomorrow' by broadening the availability of our products throughout 2022."
By the end of last year, BAT had more than 18 million consumers of its 'New Category Products' across the world, a rise of 4.8 million on the previous year. Its aim is to have 50 million consumers by 2025.
The Vuse ePod2 was upgraded last year to be faster than ever, delivering an 80% charge in just 35 minutes and letting consumers continue to vape while the product is charging.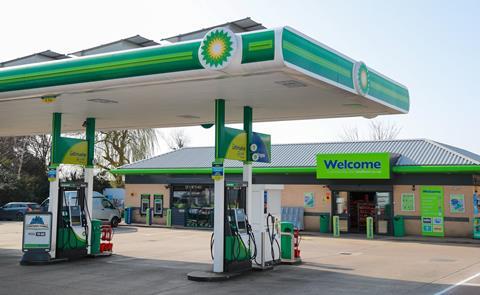 More smokers are after value products
Ben Lawrence, director at Lawrence Garages, says the tobacco category still holds value for a traditional forecourt, but is becoming less and less important to most modern sites that have moved on to more higher-margin categories such as butchery counters, washing/valeting and food to go.
"Our sales actually haven't gone down massively over the years, and still represent 15-20% at some sites.
B&H Blue, the two Rothmans Blues and Sovereign Blue are our best sellers, with these four products representing 20% of the total sales of our tobacco department.
"We've found that more smokers are seeking value; a lot come in asking for the cheapest product and we normally give them four or five choices."
Ben says sales of roll-your-own have moved on from the traditional 'old boy' smoking roll-ups to the younger generation seeking more value.
His vaping sales vary from site to site but are typically worth 7-10% of store sales. "In the past six months the boom has come from disposable products.
"We have an exclusive partnership with Vapouriz at all of our sites.
"Their under-standing of the sector helps us stock the right products and train our staff to help customers choose the right products for their needs. Before this, the tobacco companies would pile you high with dead stock. For us it's all about Geek, Smok, Dot Pro and Elf bar disposables.
"Health seems to be the biggest driver for sales. Disposables sales are up but they aren't the most environmentally friendly nor the cheapest, so we are seeing a slight increase in consumers reverting back to liquids-like pods after starting with disposables."
FAST FACT: £1.2bn - The value of the vaping category in the UK
(source: Imperial Tobacco)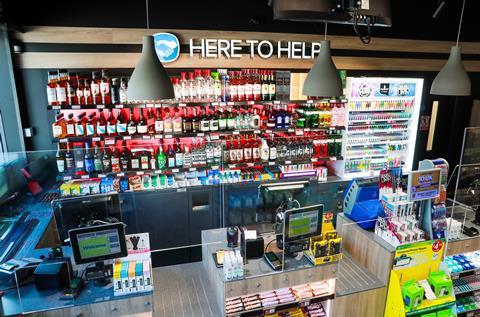 BP Sholing benefits from a Navarra smart system
When Lawrence Garages' BP Sholing site was destroyed by a fire, Navarra Retail Systems was tasked with providing a temporary solution at the site's interim pop-up shop. "We supplied an RDH600P with a media screen; it is the smallest of our systems with 40 chutes for cigarettes and six chutes for pouch RYO," explains Navarra sales director Hugh Walker. When the new store was being fitted out, Navarra put in a low-level system and a full 3m of backlit shelving so their spirits fixture would really 'pop'.
"The double cabinet, low-level system we fitted has more than double the capacity of the RDH600P however Ben (Lawrence) decided to stick with the reduced range of cigarettes from the temporary shop, adding just a couple of cigarette brands. He also increased the brand range on the pouch RYO as he had six extra high-capacity chutes. This ensured he was running the smart tobacco gantry with fast sellers, generating faster returns. All spare chutes in the low-level gantry were used to double up the fast-selling brands and the system is used as the main secure storage for all tobacco. Ben says they don't have loose outers in the storeroom now, which is always a stock risk. The gantry is refilled each time a delivery arrives and with the connection to Welcome Co-Op's epos, all auditing and management of the smart tobacco gantry is accurate and handled easily. No more gap scans, manual counting and over-ordering and a faster, space-efficient and secure smart gantry."
Tobacco shoppers add value
Tom Gully, consumer marketing manager UK at Imperial Tobacco, says tobacco shoppers have an average basket spend worth £19.60 versus non-tobacco shoppers at £11.40, and they also visit more frequently, averaging 2.9 visits a week in comparison to 2.5 for other shoppers (Lumina Intel). "Forecourt retailers are in a strong position to benefit from these increased visits and basket spend in the years to come, with figures forecasting almost 13% growth in convenience over the next five years."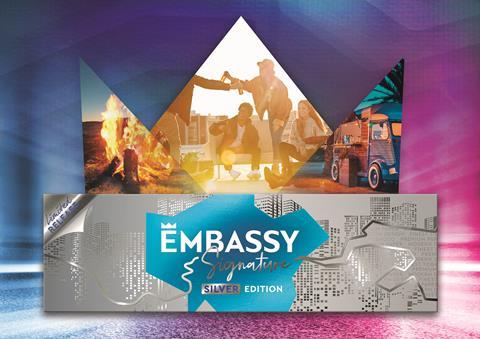 Transition to lower-priced tobacco products is a key trend
Tom Gully, consumer marketing manager UK at Imperial Tobacco, says the transition towards lower-dpriced tobacco offerings is a key trend that retailers should be prepared to cater for given the value of tobacco shoppers in terms of the wider sales they generate in store.
Gully explains that from a factory-made cigarette perspective, as demand for value tobacco continues to grow, many consumers are looking for a familiar brand that they know will deliver satisfaction at a low price. Last year, Imperial rebranded its Embassy range as Embassy Signature and said that everything about the brand was premium except the price! Earlier this month, an Embassy Signature Silver Edition was launched for a limited time only (until September). It benefits from special paper that reduces smoke smell and features a modern-shaped filter and textured tipping paper to provide a 'unique smoking experience'. The pack has been designed with a resealable 'fresh protect' foil feature to maintain product freshness, while the branded trade outer promotes the brand's modern design with a new luxury embossed sleeve.
Meanwhile, JTI reports that its value brand B&H Blue is the UK's fastest-growing cigarette brand over the last 12 months. But its roll-your-own (RYO) tobacco has also benefited from the value trend. Ross Hennessy, sales vice president at JTI UK, says: "Over the past year, smokers have continued to seek out good-quality tobacco at an affordable price – and based on current trends, we predict this will continue.
"For example, within the RYO category, value RYO is the leading sector with a 53.6% share (IRI). This demonstrates the importance of retailers stocking up on value RYO products such as Sterling."
FAST FACT: 38% - The percentage of vaping volume sales through the convenience channel (Source: Imperial Tobacco)