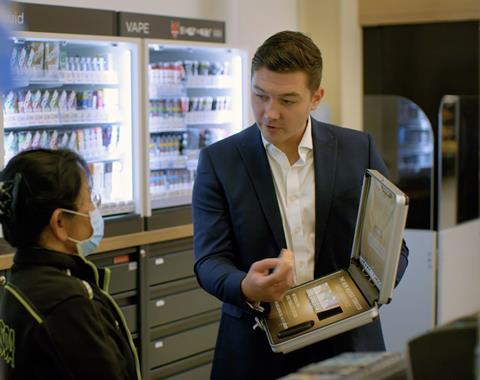 Tobacco giant JTI has announced it will be evolving its sales force and transitioning the team into JTI business advisors, creating 58 new jobs.
Historically, the JTI sales force operated as a dual entity, with an internal JTI team and a third-party sales force split across channels.
The JTI business advisers will be allocated smaller, dedicated catchment areas where they will be responsible for every trading channel within it - from independent to key multiple grocers and wholesale, aiming to become category experts.
Ross Hennessy, VP at JTI, said: "The industry is moving forward at a rapid pace and as a business we are always looking at ways we can innovate to help us to continue delivering world class service to all of our trade partners. The transition to business advisers is the biggest change that JTI has made in the last 20 years and has been in planning for over two years to ensure that the move is as seamless as possible for our customers.
"Our highly skilled sales force has always operated at a high level, but we have taken the time to upskill our JTI business advisers to a superior standard. Combine this with the fact that this role is completely customer centric, we are confident that the transition can only be of benefit to our trade partners as they will receive an even greater level of service than they have come to expect from JTI."