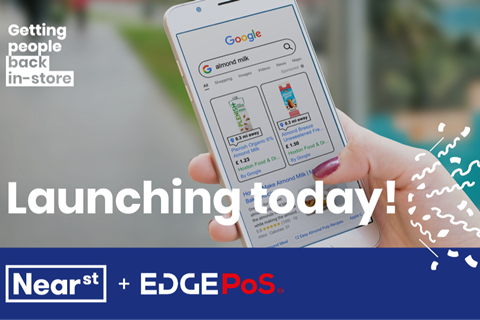 EPOS software solution supplier Henderson Technology has partnered with retail technology firm NearSt, in a bid to increase sales for its customers.
Founded in 2015, the technology from NearSt was developed to make products on physical store shelves visible to shoppers searching online nearby.
Businesses such as Google use the technology to show real-time local product availability directly in search results.
The technology has seen widespread uptake by British retailers as a low-effort but powerful tool to fight back against online retailers. Retailers spanning convenience, DIY and garden centres, health, pharmacies, and luxury fashion and jewellers are all using the platform.
Darren Nickels, retail technology operations director at Henderson Technology, said: "We are offering NearSt to our EDGEPoS network across the UK.
"It is a very simple way for retailers to establish an online Google presence, with triggered updates every 15 minutes between EDGEPoS and NearSt.
"It is a very clever way for local retailers to compete with supermarkets and promote their products, promotions and stock through 'near me' searches on Google."
Nick Brackenbury, CEO and co-founder of NearSt, said: "People are increasingly getting used to going online even to do the simplest of grocery shops, so this is also the perfect post-pandemic solution for those who want the convenience of online and the ability to shop locally."