Led by Stephen Marcos Jones, UKPIA is mapping out the road to a decarbonised future for the transport sector.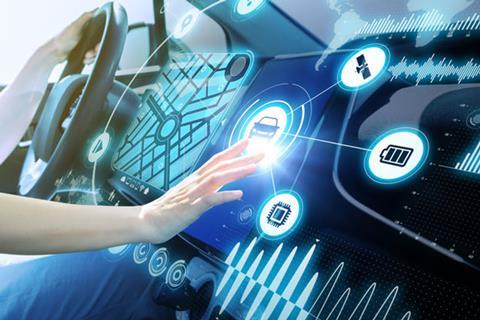 With the Government legislating for a net zero carbon economy by 2050 there have been many conflicting voices predicting how this will affect the forecourt sector, but one of the most authoritative has been UKPIA.
Stephen Marcos Jones, UKPIA's director general, explains: "It was clear when I took up the reins at UKPIA in 2017 that a major repositioning for the sector would be a theme of my tenure representing the downstream fuel sector here in the UK.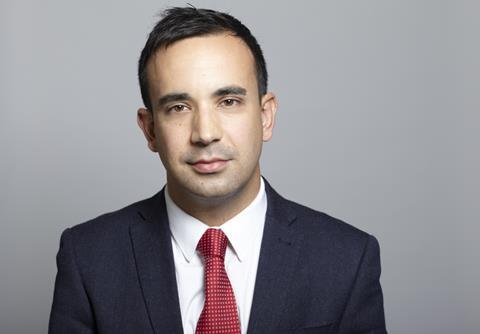 "The signing of the Paris Agreement in 2016 was a watershed moment for starting to think about the future of the industry and led to UKPIA and its members developing a Future Vision report, which set out for the first time the major opportunities for the downstream fuel sector to be an enabler for the transition to a low-carbon economy, from the refinery to the forecourt.
"UKPIA supports decarbonisation of transport which the UK Government is seeking to achieve and will continue to work with our members to deliver that aim. I believe that as well as encouraging EV (electric vehicles) uptake in light vehicles, government should support the uptake of a range of technologies to reduce carbon emissions in light transport without the need for a ban on ICE (internal combustion engine) vehicles, but welcome the acceptance that hybrids have an important role to play.
"To be ready for the end of the sale of new conventional combustion engines from 2030, a holistic plan coupled with regulatory certainty is needed from the UK Government to enable the sector to meet this challenge.
"Attention must also turn to harder to decarbonise transport sectors – aviation, maritime and Heavy Goods Vehicles – where low carbon liquid fuels, which can deliver an 87% GHG (greenhouse gas) emissions reduction, and hydrogen will certainly be needed.
"UKPIA will continue to work with government on creating a clear plan that ensures greenhouse gas emissions are reduced across all technologies in the most economically efficient way – taking a whole system-based approach with tailored policy interventions for difficult to decarbonise sectors such as aviation. "
The rate of change as Government has developed its policy in this area has been very rapid, and Marcos Jones is not expecting any let-up. He says: "As set out in the Energy White Paper the effort from government towards meeting the Net Zero commitment is only set to accelerate. At UKPIA, we foresee the need for a robust policy framework which delivers a just energy transition to ensure that businesses are able to identify and seize the opportunities Net Zero represents. We know that a raft of new policy will be published to clearly define the parameters within which sector will need to respond. An example of this will be the publication of the Hydrogen Strategy which we understand will be published in the next few months.
"We would also like to use the UK renewable transport fuel regulations consultation which has just been issued to consolidate and develop a new UK GHG emissions reduction target. Opportunities to incentivise new technologies should include support for blue or green hydrogen used in manufacture of fuels as is already allowed in some other countries.
"For forecourts in particular we would like to see policies that reduce the regulatory barriers while maintaining safety standards. For example, making it easier to install substations for EV charging could make it easier for forecourts to get the energy they need from grid."
The Future of Mobility in the UK report covers the entire transport sector including rail, air and maritime, but it contains important conclusions about the future of forecourts. The report envisages forecourts acting as hubs for energising transport, and Marcos Jones says: "We are already seeing changes at the forecourt and we expect these changes will become ever more widespread. Those who operate forecourts will have to think about providing a new and exciting value offering for customers who may be spending longer periods of time at the forecourt site while charging their vehicle. In time, the multi-fuel offer may also expand and operators may be expected to provide liquid fuels, electrons and maybe even hydrogen."
He points out that UKPIA members who operate forecourts are already making some of these changes. BP Pulse and Shell Recharge are two of the biggest brands for EV charging, with offers at forecourts and even dedicated charging hubs such as the recent conversion of Shell forecourt in Fulham that will only be for EV charging in future. BP's mobility hub in Greenwich, which was launched last year, combines a café and charging hub together with links to TfL, access to rentable bikes and car club vehicles and parcel lockers.
While the report advocates a multi-fuel offer, Marcos Jones accepts that EVs are likely to become the prevalent mode of transport in the car sector for the foreseeable future. He states: "For light vehicles on the road, that will probably be the case, however, as the report shows, we also need to focus on those hard to decarbonise sectors across all of transport where batteries may not have all of the answers at this point, such as HGVs, planes and ships.
We believe a system's approach that accounts for the full lifecycle emissions of a vehicle (production, use and end of life) will be the way that the best technologies will come to the fore. That might be batteries, hydrogen, low carbon liquid fuels or more likely a combination of all of them."
Marcos Jones accepts that many forecourt owners may not be ready to invest in EV chargers, but points to other ways they can make a positive contribution without a large outlay. He explains: "This is one of the many attractions of low carbon liquid fuels. The forecourt infrastructure is already there to deliver them and making fuels less carbon-intensive doesn't need to change that infrastructure. The cost for the forecourt to move to E10 later this year should only really be on telling the customer what they are buying – rather than needing a new nozzle or storage tank."
The report also makes the point that with 38 million vehicles currently on the roads there is likely to be a large legacy fleet of internal combustion engine vehicles that will need refuelling well into the 2030s.
While EVs will definitely be crucial to decarbonising transport, Marcos Jones says it is too early to forecast how important hydrogen will be. "Currently, it looks like it will make sense for HGVs to use hydrogen, which will mean infrastructure being deployed on the critical road network. This infrastructure may in time lend itself to hydrogen refuelling for other road users."
Marcos Jones is confident that his members are committed to meeting the Government's timelines in the transition to net zero, but also points out that external events have added to the challenge that they face.
He says: "They already are making progress and many have their own net zero commitments. I think what is really difficult is that companies are needing to change at pace while at the same time, deal with the financial pressures Covid-19 and EU-Exit has created."
The report also makes it clear other stakeholders such as vehicle manufacturers and government will need to be involved to meet the targets, and he says some aspects are not yet receiving the attention needed. "The scale of the challenge is huge and will require a new working relationship between all stakeholders to scale it. To date, government had tended to focus on EVs for light vehicles. HGVs and aviation are areas that will require greater focus from a wide range of stakeholders including vehicle manufacturers."