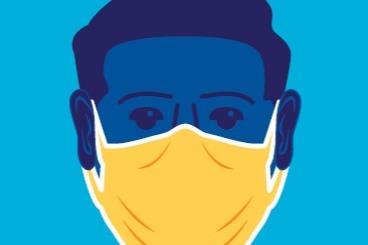 The Association of Convenience Stores) is promoting new guidance for retailers developed by the Equality and Human Rights Commission (EHRC) on meeting legal requirements towards disabled customers.
The guidance outlines reasonable adjustments for retailers to consider in order to support disabled customers visiting their store, including:
Provide a service that meets the needs of all your customers
Plan ahead to think about the needs of your disabled customers
Communicate with your customers
Train your staff
ACS has produced resources for local shops with information on how to offer a number of vital services to help support their communities, including guidance on card-not-present transactions; face coverings and posters to help communicate these services to customers.
Earlier this year, ACS also developed a Supporting Vulnerable Customers Guide, which provides retailers with best practice advice on how to better support vulnerable customers and colleagues in-store.
ACS chief executive James Lowman said: "Local shops have a unique reach into communities and act as a lifeline for their customers, providing essential products and services to the communities that they operate in.
"We have seen how retailers have gone the extra mile to ensure that they can continue to feed their communities safely and effectively throughout the coronavirus crisis, from offering home delivery and collection services to providing alternative payment methods. The Covid-19 outbreak has highlighted the vital role that our colleagues play in the lives of their customers, particularly those who may be more isolated or vulnerable."