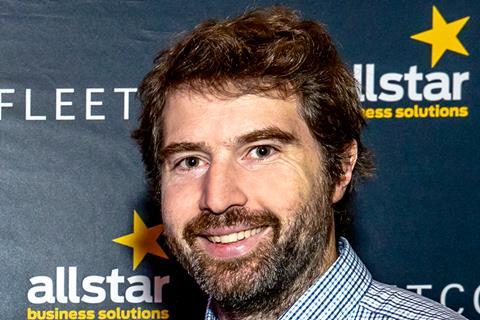 Allstar Business Solutions claims rapid growth has enabled it to become the largest combined fuel and EV network in the UK with more than 8,600 chargepoints, across more than 3,100 locations for fleets recharging on the road, as well as access to over 90% of the UK's fuel sites.
With additional deals in the pipeline it said it expects to have more than 10,000 chargepoints by the end of the year.
Its network already includes Gridserve, MFG, Connected Kerb, Charge My Street, Allego, PlugNGo, Mer, Source London, Geniepoint, ESB Energy, Osprey, Alfa Power and LiFe.
Tom Rowlands, managing director, Global EV Solutions at Allstar Business Solutions, commented: "We're proud of the milestones Allstar and Fleetcor has reached to date. Particularly our best-in-class EV charging network, that mirrors what we can offer customers today in fuel, as well as our first of its kind home charging solution to simplify EV charging payments for drivers and businesses when at home. This couldn't have happened without growing our team of experts internally as well as joining forces with some of the country's leading providers. We look forward to enhancing our offering to fleets long into the future."
Paul Holland, managing director, UK Fleet at Allstar Business Solutions, added: "The challenges and complexity for fleet operators transitioning to electric cannot be underestimated. By working closely with our customers, which includes many of the largest fleets in the UK, we have developed a truly market leading solution and unrivalled level of expertise to help fleets and their drivers transition efficiently to electric vehicles."