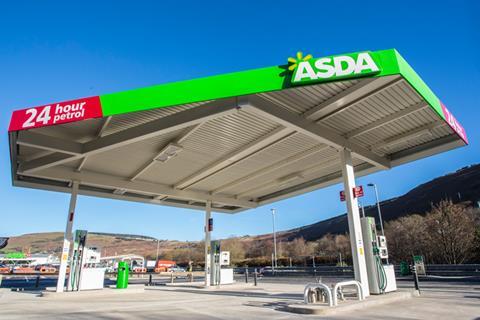 Asda has won planning permission to decommission five fuel tanks at a supermarket filling station in Merseyside and to replace them with two new tanks.
Asda applied to St Helens Borough Council to decommission three 43,130 litre and two 25,878 litre existing tanks and to install two new 75,000 litre tanks at its supermarket on the outskirts of the town.
The proposal included decommissioning and foam fillings of the existing underground fuel tanks and the installation of the new underground tanks adjacent to the existing tanks.
In a report on the application a planning officer said potential contamination of the site was one of the main concerns.
He said consultants had carried out investigations and found no signs of contamination but advised that procedures should be identified for dealing with contamination if any became apparent during any below-ground excavation or construction works.
He noted that the redundant tanks are proposed to be left in place, which is not recommended because there are risks that the tanks have leaked, but this has not been detected during the ground investigation. However, he said, because of the small site size and prevailing groundwater conditions, the Environment Agency had no serious objections in this case.
He granted planning permission but stipulated that full structural details of the installation, including tanks, their surround, associated pipework, and mounting systems should be submitted and approved by Merseyside Fire & Rescue Authority before installation.