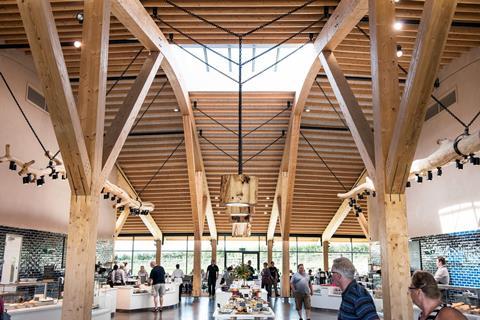 Former Forecourt Trader of the Year Gloucester Services has topped the list of Britain's best motorway service stations, followed by sister sites Tebay (2nd) and Cairn Lodge (3rd), according to a new survey from Which?. Moto's Bridgwater site in the south west of England was ranked the worst
Which? surveyed more than 2,700 members covering around 5,600 experiences at almost 70 motorway service stations across the UK. Members rated them on various criteria, including range of facilities, prices, and ease of social distancing.
Though some respondents dismissed service stations as "all the same", the survey found stark differences across the country – particularly with regards to cleanliness. The best and worst ranked services were only an hour's drive apart on the M5, with the survey recommending that motorists plan ahead when it comes to taking a break on a long journey.
The top three service stations all belong to Westmorland Family, which has remained true to the principles on which its founders, Cumbrian farmers John and Barbara Dunning, opened Tebay Services in 1972 after the M6 was built across their land. They welcomed drivers with freshly cooked meals and sought to share prosperity with their neighbours by sourcing locally as much as possible. Today Tebay Services supports more than 70 producers within a 30-mile radius.
Gloucester (on the M5) which opened in 2014, and won Forecourt Trader of the Year in 2015, works with more than 200 local and regional producers in its Farmshop & Kitchen. It received the top score of 86%, scoring five stars for cleanliness, range and quality of its shops and food outlets, as well as its range of facilities.
One visitor described Gloucester services as "as far from a typical motorway stop as you can imagine", where customers can enjoy home cooked meals and buy local produce from the "fabulous" farm shop.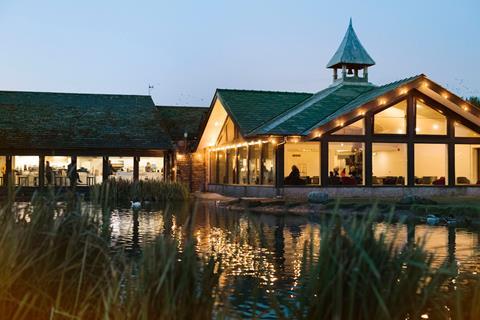 Tebay (on the M6 at the edge of the Lake District) received similar praise, with a score of 83% and plaudits for the freshly prepared food on offer in the restaurant and for sale in the farm shop.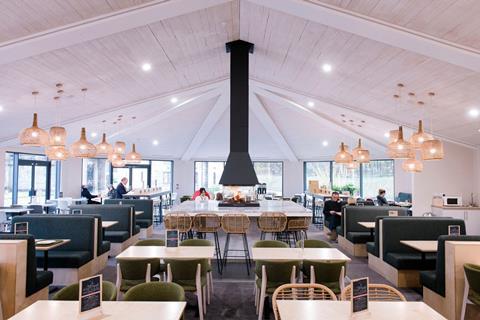 Cairn Lodge (on the M74 in Lanarkshire) was refurbished and relaunched in 2019 after the Westmorland Family bought it from another family business. It was given a score of 69%, and rated the top service station in Scotland.
Sarah Dunning, chair of the Westmorland Family, said: "Quality local food has always been at the forefront of what we do at Westmorland Family. In a year beset by challenges, it is a great delight that all three motorway services are ranked 1,2 and 3 in the country. It is rewarding to know that our standard and commitment to quality food is appreciated."
Westmorland Family CEO Nabil Subuh said: "We're so very proud of our colleagues and suppliers who have helped our services achieve these remarkable rankings. We're a business based in quality food, but it's the people who make and service this great produce that set us apart and we're immensely proud of our teams."
At the other end of the table was Bridgwater on the M5, owned by Moto. The service station received a low score of 32%, and was awarded just one star in every category.
Recent visitors described it as "dirty" and "depressing", and others complained of a urine smell and toilet paper strewn on the floor. Another simply said it "should be demolished".
Welcome Break was responsible for half of the 10 service stations at the bottom of the table – more than any other brand.
Its service station in Gordano came just ahead of Bridgwater, with a score of 40%, while its services in Newport Pagnell (41%), Keele (42%), London Gateway (45%), and Birchanger Green (45%) also populated the bottom 10.
Its highest scoring service station, found in Warwick, scored 57%.
Roadchef runs three of the services listed in the bottom 10, including Watford Gap on the M1 (43%) and Sandbach on the M6 (42%), both of which earned a dismal one star for their range of facilities and just two stars for cleanliness.
Which? commented that drivers can have a much better experience by planning ahead to ensure they stop at one of the better service stations on their route. For example, those driving north on the M6 between junctions 36 and 39 have the choice of stopping at Tebay or Killington Lake, scoring 83% and 52%, respectively.
The two stations are just 12 miles apart, with both benefiting from picturesque surroundings – but visitors were much more positive about Tebay than Killington Lake, with customers at the latter complaining of long queues and difficulty in adhering to social distancing.
Meanwhile on the M1, Donington (60%) is better than Trowell (46%), as is Cairn Lodge (69%) to Abington (49%) on the M74.
Rory Boland, Editor of Which? Travel, said: "The results of our survey show that it pays to plan ahead to avoid some of the UK's worst motorway services. It could be the difference between a home-cooked meal in peaceful surroundings, or crowded queues in downright dirty facilities.
"Whether you're zipping down the M5 towards the beaches on the south-west coast, or up the M6 towards the Scottish border, make sure your journey isn't spoiled by a stop at a shoddy service station."
Which? surveyed 2,719 members of its online panel who shared 5,611 experiences at motorway service stations. The survey was conducted between 23 November and 14 December 2020.