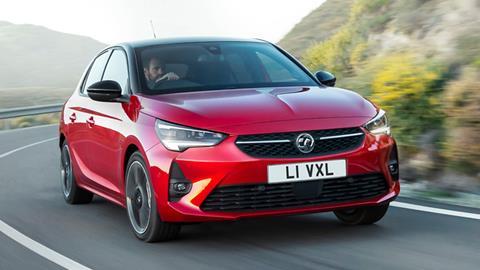 New car sales in the UK took another hit in November as Covid-19 restrictions across the home nations pushed sales down by 27.4% compared with the same month in 2019 to 113,781.
Diesel car sales plummeted, with a market share of 14%, and were less than half the level of battery and hybrid car sales which achieved a market share of 36.9%.
Petrol and diesel car sales were down by 41.9% and 56.2% to 55,855 and 15,925 respectively, while battery and hybrid car sales were up 74.1% to 42,001.
Battery electric vehicle (BEV) and plug-in hybrid vehicle (PHEV) sales were up 122.4% and 76.9% to 10,345 and 7,717 respectively. BEVs recorded their third highest ever monthly share of registrations at 9.1%, while PHEV share increased to 6.8%
Mild hybrid electric vehicles (MHEVs) and hybrid electric vehicles (HEVs) also achieved 24,000 sales.
SMMT chief executive Mike Hawes said: "Compared with the spring lockdown, manufacturers, dealers and consumers were all better prepared to adjust to constrained trading conditions.
"But with £1.3bn worth of new car revenue lost in November alone, the importance of showroom trading to the UK economy is evident and we must ensure they remain open in any future Covid restrictions.
"More positively, with a vaccine now approved, the business and consumer confidence on which this sector depends can only improve, giving the industry more optimism for the turn of the year."
Sue Robinson, chief executive of the National Franchised Dealers Association (NFDA), which represents franchised car and commercial vehicle dealers in the UK, commented: "The first few days of the month have been busy with pent-up demand driving sales and franchised dealers are looking forward to a buoyant December as the UK emerges from lockdown."