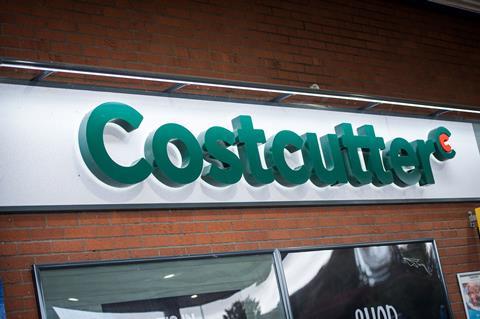 Bestway Wholesale is to acquire Costcutter Supermarkets Holdings Limited, trading as Costcutter Supermarkets Group (CSG), from Bibby Line Group.
The purchase will take Bestway Wholesale's annual turnover to almost £3 billion, alongside a symbol, franchise, and company store retail estate of more than 3,795 stores in the UK, (including 2,682 fascia and 195 company owned).
A statement announcing the news said the acquisition will complete on FCA approval, and follows the improvement in CSG's financial performance over the past two years further to investment in key areas of the business. During the 12 months to December 31, 2019, CSG's sales rose by 10% to £426 million with sales and profitability continuing to rise throughout 2020 as consumers increasingly shopped locally as a result of the COVID-19 pandemic. The company employs around 500 people.
On completion of the acquisition in the first quarter of 2021, CSG will become part of Bestway Wholesale's retail division and continue to operate as normal. Approximately 1,500 stores branded under Costcutter, Mace, Supershop, Kwiksave, and Simply Fresh, will join Bestway Wholesale's current retail brands; Bargain Booze, Best-One, Wine Rack, Select Convenience and Central Convenience.
Bestway said the company is committed to ensuring retailers continue to enjoy all the benefits they currently enjoy with CSG. On completion, the family-owned business, which also operates across the pharmacy, banking and cement sectors, will become the eleventh largest independently owned multi-national conglomerate in the UK. Founded by Sir Anwar Pervez in 1976, the family remains at the helm with nephew, Lord Zameer Choudrey CEO of Bestway Group, and Sir Anwar's son, Dawood Pervez, as managing director of Bestway Wholesale.
Dawood Pervez said: "Costcutter is a great brand with a long heritage and a history of success alongside industry-leading and loyal retailers, with some of the best in-store execution in the business.The acquisition of CSG by Bestway Wholesale enables us to further build on our solid foundations in Independent Retail, allowing us to expand on our already established, and highly respected, fascias and national network of stores. Clearly, there will be benefits of joining forces for our retailers, for shoppers, and for suppliers.
"Independent retailers are vital hubs within their local communities that have become increasingly valued and appreciated by consumers – and government - for their services during the COVID-19 pandemic. We will continue to support and champion this sector and will be investing for its future alongside range, service excellence and technology. Our message to all our retailers is that 'together we are stronger' at a time of economic uncertainty, both with COVID-19 and Brexit ahead".
John Cresswell, CEO of Bibby Line Group, said: "Over the past two years, CSG has transformed itself into a profitable and much stronger business, and I'd like to thank the team for their unstinting commitment and passion for helping independent retailers thrive.
"We hope CSG will continue to prosper and grow as it becomes part of a larger business with deep retail expertise. This is also positive news for Bibby Line Group, completing the planned strategic realignment of our portfolio, further strengthening our Group balance sheet for future investment."
Darcy Willson-Rymer, CSG's CEO of nine years will be leaving the business following completion of the acquisition. Dawood Pervez – who will lead the business as managing director of Bestway Wholesale – thanked Willson-Rymer for his vision and contribution in driving the business over the past decade: "Darcy has played a major role in bringing the CSG business to where it is today and we would all recognise his contribution, and wish him every success in the future".
Bestway Wholesale has reinforced that the existing CSG supply contract with Co-op/Nisa is not affected by the acquisition and Nisa will continue to supply CSG stores. This means that Costcutter retailers will continue to benefit from access to the same range they have today, including a fresh offer that is right for today's convenience shopper, as well as the Co-op's Own Brand range. The 2,000 Co-op SKU range has proven to be an important driver of footfall and sales, as well as providing CSG retailers with an exceptional range of fresh produce.
Both retailers and suppliers will be further supported by the additional scale of Bestway Wholesale with the collaborative partnership approach, making Bestway the partner of choice for growing sales in the convenience market.
Established in 1976, Bestway Wholesale has grown to become the UK's largest independent food and drink wholesaler. It is part of the industrial giant Bestway Group which also has global business interests in Banking, Cement, Pharmacy, Milling and Property Investment.
Bestway Wholesale has 61 Bestway and Batleys depots spanning the length and breadth of the UK. It is a supply partner to over 47,000 independent retailers. With a UK turnover of almost £3billion and a comprehensive logistical infrastructure, the company has the scale, purchasing power and expertise to help our customers compete in an ever-changing food and drink sector.
As a business, Bestway Wholesale business services three main customer groups; independent retail (including Club and Symbol), foodservice and specialist pet operators.
In addition to supplying thousands of convenience stores and small shops, Bestway Wholesale also operates the best-one symbol group which has 1,761 members throughout the country.
Bibby Line Group is a diverse, international business, operating in 14 countries, employing around 2,300 colleagues. One of the longest-established family businesses in the UK - delivering to customers for 213 years - the Group has companies in the financial services, retail, marine and infrastructure sectors.
Costcutter Supermarkets Group (CSG) is a symbol group operator serving independent retailers for over 30 years. It once had a significant presence on the Murco co-owned network before its acquisition by MFG in 2014. The vast majority of the 1550 stores that operate under the Costcutter, Mace, Supershop, Kwiksave and Simply Fresh fascia are independently owned and operated.