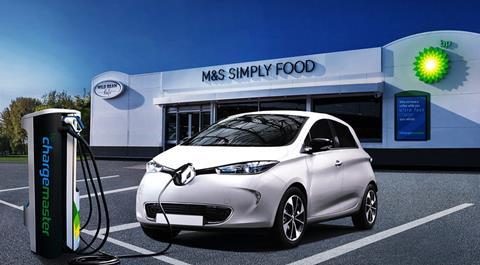 BP has said it anticipates spending more than double the profit it generates in the UK through to the middle of this decade.
It revealed its investment plans as politicians called for a windfall tax on BP and fellow oil company Shell, and criticised them for making large profits while consumers face record high prices at the pumps, and for fuel generally.
On Tuesday BP announced profits of £9.5bn for 2021, following a loss of £4.3bn in 2020 when lockdowns caused fuel demand to plunge. A week earlier Shell announced profits of £14bn in 2021. In each case it was the company's highest profits in eight years.
However, politicians were critical with Ed Miliband, Labour's shadow climate and net zero secretary, stating: "The boss of BP described the energy price crisis as a cash machine for his company, and the people supplying the cash are the British people through rocketing energy bills.
"In these circumstances, it is only fair and right for oil and gas producers to make an additional contribution to helping the millions of families facing a true financial crisis."
Liberal Democrat leader Sir Ed Davey said: "It simply cannot be right these energy companies are making super-profits while people are too scared to turn their radiators on and terrified there will be a cold snap.
"A windfall tax is the best way to get money to the people who need it quickly, but also to make sure there is some sense of trust and proportionality in the system."
But BP chief executive Bernard Looney warned: "I don't think a windfall tax is going to incentivise people to invest."
In an update on its strategic progress released with its annual results BP said convenience and mobility would be a growth area with it aiming to grow the number of strategic convenience sites worldwide from 2,150 now to around 3,500 by 2030, and EV charging points reaching 100,000.
In the UK, alongside developing its convenience and EV charging offer, it said it was aiming to grow new markets for hydrogen, including in centres such as Teesside and Aberdeen, and developing transport opportunities for hydrogen and biofuels.
Looney added: "Britain has been our home for more than 110 years and we are excited to help as it transitions to a thriving net zero economy."