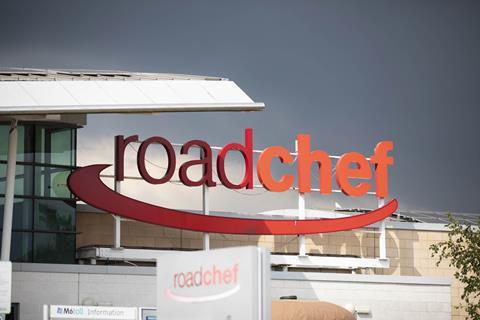 Roadchef is continuing its association with road safety charity Brake following a recent renewal of their partnership.
The corporate partnership will help fund Brake's work supporting road crash victims and campaigning for safe and healthy mobility.
Roadchef, one of Britain's leading roadside service area operators with more than 30 locations on motorways and major trunk roads across the country, has been a corporate partner of Brake for several years and has previously collaborated on a campaign to raise awareness of the dangers of driving in the dark.
Laura Challis, corporate fundraising manager at Brake, said: "We're very excited to be working with such a prestigious company as Roadchef again this year. They've supported us since 2019 and have helped us raise awareness of the importance of road safety to many road users during this time.
"We've got some exciting plans to engage with Roadchef staff and customers and to fundraise for Brake's wider work, such as the National Road Victim Service and Road Safety Week in November. We're hoping to help protect staff and customers of Roadchef and if one of our messages reaches one person and potentially saves their life on the road in the future, the partnership will have been a huge success."
Mike Jackson, head of charity at Roadchef, said: "Roadchef prides itself on offering a safe and relaxing place for drivers to stop and recharge, and partnering with a charity like Brake means we can strengthen our ability to reduce injuries on the road by encouraging people to make use of motorway service areas. We believe in Brake's vision for safe and healthy mobility, and we hope that by joining forces we can better serve Britain's road users on every journey they take."