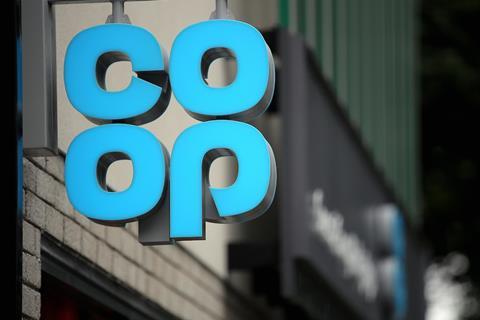 The convenience retail market is set to grow by 9.2% or £3.8bn in 2020, due to the impact of the coronavirus pandemic, according to the new UK Convenience Market Report Update 2020 from Lumina Intelligence.
While all convenience channels are forecast to grow in 2020, co-operatives, symbol groups and unaffiliated independents are set to outperform the total market, with forecasted growth rates of 11%, 10.9% and 9.,9% respectively.
Restrictions on movement, a fall in out-of-home consumption and the increased adoption of technology are all factors that have benefitted the UK grocery retail market throughout the pandemic.
According to Lumina Intelligence local convenience store retailers were – and continue to be – best placed to capitalise on the growth opportunities, as shoppers stay closer to home and show a reluctance to visit larger, busier stores.
Convenience stores can also adapt quicker to changes in demand, ensuring that they have the products in stock that their shoppers are looking for, something that many of the major retailers struggled with at the start of lockdown.
As the UK government tightens restrictions once again and the message reverts to "stay at home", convenience stores have an opportunity to continue this growth trajectory and increase loyalty. Food-to-go offers an opportunity for convenience retail to grow its share and compete with foodservice specialists.
Convenience shoppers on a food-to-go mission have increased by five percentage points, accounting for more than one in ten shoppers post lockdown. Retaining these shoppers through offering competitive value and promotions is a key opportunity as consumers become increasingly price sensitive going into the recessionary impact period.
Looking forward, the report predicts that the UK convenience retail market will reach a value of £46bn by 2023, as weekly sales per store return to more typical levels in 2021 and beyond. In addition, consumers are expected to return to foodservice, with out-of-home food and beverage spend expected to regain the share it lost in 2020.
Katherine Prowse, insight manager at Lumina Intelligence, said: "Throughout the lockdown period, convenience retailers offered a lifeline to local communities across the UK. Record year-on-year growth is a testament to the efforts of these frontline workers. As restrictions begin to tighten again, retailers can reassure shoppers that they will continue to support them."
"While we forecast growth to normalise in 2021, this period provides the perfect opportunity for retailers to cement their position within the local community and drive loyalty in order to maintain footfall once the pandemic is over."