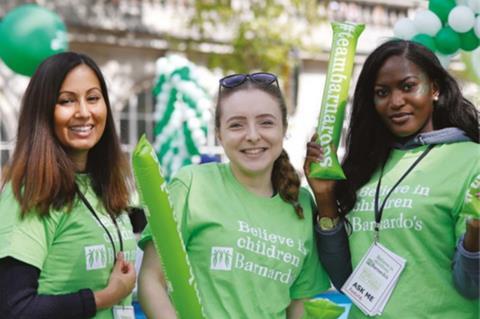 EG Group has partnered with Barnardo's, the UK's largest children's charity.
The company will raise funds for Barnardo's across its network of sites in the UK, setting up more than 1,500 donation banks where colleagues and customers can donate from September until the end of the year.
Colleagues will also be highlighting the important work carried out by the charity throughout the period.
For over 150 years, Barnardo's has supported vulnerable children and young people across the UK who face some of the world's most urgent issues, such as sexual abuse and domestic violence, as well as those affected by disability. The charity supports young people in care, or who may have just left, and those who act as care givers for other family members.
The new partnership forms part of the group's wider ESG (Environmental Social and Governance) strategy which will be published in its first-ever ESG Report later this year.
Ilyas Malji, country manager - UK, PFS at EG Group, said: "We are pleased to partner with Barnardo's to help transform lives. At EG, we believe that everyone should be given the opportunity to a better future, and like Barnardo's, we firmly believe that with the right support, anybody can change their life and achieve their full potential. Colleagues from across our business in the UK are excited to support the charity with a number of exciting fundraising activities already planned."
Paddy Griffiths, head of corporate partnerships at Barnardo's, said: "Together, through EG Group's nationwide outlets and fundraising efforts, we can continue helping families across the UK. All money raised will be used to care for the children, young people and families that we work with every day, and on behalf of them, we would like to say a huge thank you."