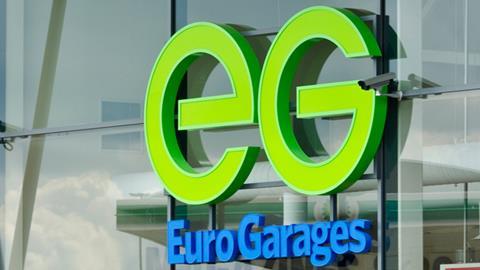 Euro Garages parent company EG Group has released a trading update for the three months to September 30 showing EBITDA up 54% on a like-for-like basis.
It said it has increased year-on-year grocery and merchandise sales across most markets, including UK and Ireland, Germany, Benelux and Australia, but a larger negative impact in France reflected a high proportion of highway sites and sites in the south of the country, given reduced highway travel and tourism.
It also said that a recovery in fuel volumes that had been identified in second quarter of 2020 had continued, despite continued guidance on non-essential travel, with most regions operating at less than 20% down year-on-year.
Financially this performance translated into an expected group EBITDA for the third quarter of $478m – an increase of 90% on a reported basis compared to Q3 2019, and an increase of 54% on a like-for-like basis.
For the nine-month year-to-date EBITDA is expected to be $1,059m – an increase of 64% on a reported basis compared to the nine months to September 2019, and an increase of 17% on a like-for-like basis.
Resilient fuel margins resulted in fuel gross profit increasing by 51% on a reported basis, compared with Q3, 2019, and 25% on a like-for-like basis.
The group also confirmed newspaper reports that it was working with a new auditor, KPMG, although it retains a relationship with its previous auditor, Deloitte, which will continue to serve as auditor for EG's Australian business.
Mohsin Issa, co-founder and co-CEO of EG Group, commented: "To deliver such a strong performance in the third quarter, resulting in a record quarter of profitability for the Group, is testament to the resilience and differentiation of our best-in-class, diversified business model. We are grateful to the thousands of our front-line colleagues who continue to provide an essential service to millions of customers in our global communities, including to thousands of healthcare workers and first-line responders.
"Looking ahead, while the impact of tightening lockdown restrictions in a number of markets is yet to be fully seen, EG Group is strongly positioned to weather these external challenges and continue driving long-term growth across our global business."